Man charged with impersonating police after trying to pull over off-duty cop in Oakland County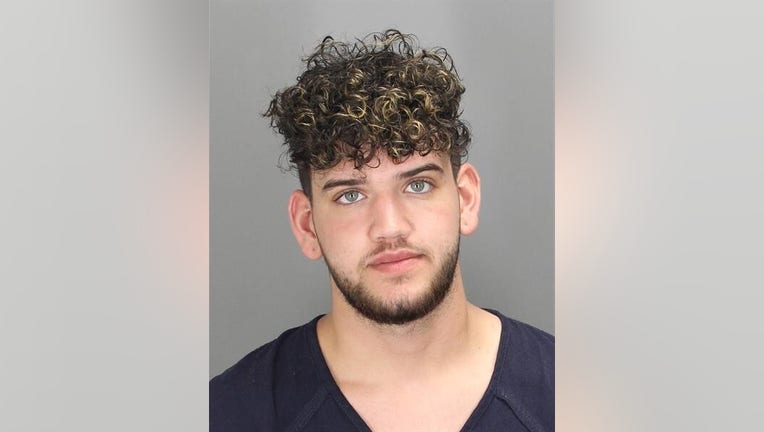 article
OAKLAND COUNTY, Mich. (Fox 2) - A man pretending to be a cop was busted after authorities say he tried to stop an off-duty police officer.
Christian Katan Mansoor, 18, of Macomb Township, is accused of attempting to pull over a woman Monday near M-59 and Crooks Road in Rochester Hills around 11 p.m. Monday. He was in a silver BMW with flashing red and blue lights.
The Oakland County Sheriff's Office said Mansoor passed the woman, who is a police officer in Waterford Township, near Dequindre and Hamlin Road, so she followed him to confront him. 
Authorities say the woman identified herself as a police officer and asked Mansoor for identification when confronting him. He claimed he was a Detroit police officer from the 12th Precinct. She asked him for identification, and he said he needed to retrieve it from his car but instead drove away.
The off-duty officer followed him to a mobile home park in Shelby Township but lost sight of his car. Deputies later found the car and Mansoor, who was allegedly switching license plates from the BMW to another BMW he owned. 
He was arrested after a short foot chase. Mansoor was charged with impersonating a public officer and released on a $5,000 personal bond. 
"Individuals that pose as police officers present a threat to the public and undermine legitimate law enforcement," Sheriff Michael Bouchard said. "Thankfully, this individual was caught and is being held accountable for this incident. But if you had a similar incident with this described automobile or this pictured individual, please contact us."