Prosecutor adds more charges for suspects after deadly Walled Lake hit-and-run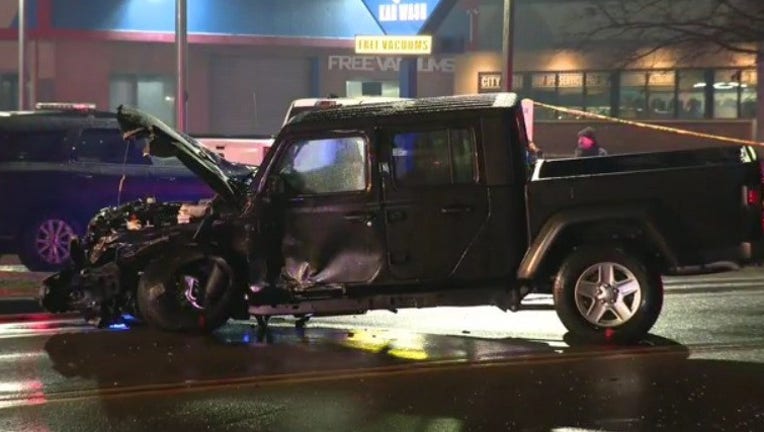 article
WALLED LAKE, Mich. (FOX 2) - The Oakland County prosecutor charged a teen and 19-year-old man with more crimes after a Walled Lake crash that killed a 13-year-old.
The 16-year-old driver and passenger, 19-year-old Gavin Kassab, were originally charged with fleeing and eluding and leaving the scene of an injury accident in connection with the March 22 hit-and-run crash. The driver has not been identified because of his age.
Prosecutor Karen McDonald said Wednesday that charges of manslaughter and reckless driving causing death are being added.
She also plans to ask for the 16-year-old to be treated as an adult when he is tried.
"When new information becomes available, I will always give a thorough analysis and make sure we pursue the strongest charges possible to ensure we are delivering justice for victims and their families," she said. "Based on the evidence, we believe this is the right decision and will carry the strongest possible penalty." 
Police said that an officer tried to stop the Jeep around 7:45 p.m. on March 22 for running a red light when the driver sped off. The driver ran a light on Maple near Decker and was going 98 mph when he hit a southbound 2020 Chevy Equinox driven by 43-year-old Constance Lancenese, who was with her 10-year-old son. Both were treated and released from the hospital.
The Jeep also hit a 2010 Honda Fit driven by a 51-year-old Commerce Township woman who was with her daughters, 10-year-old Cora and 13-year-old Piper. Ten-year-old Cora was ejected from the car. Piper had to be removed from the Honda and was rushed to the hospital where she was later died. 
The day after the crash, which littered the road with debris from both cars, authorities released surveillance video of the two teens as they ran from the scene but authorities already had an idea of who they were looking for.