'Safety crisis': Kia, Hyundai thefts prompt Michigan AG, 16 other states to demand recall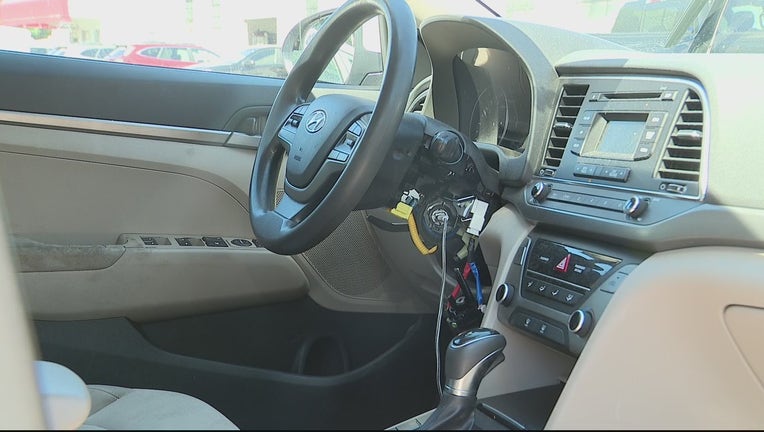 article
DETROIT (FOX 2) - A spike in thefts of certain Kia and Hyundai vehicles in recent years prompted 18 attorney generals to demand a recall Thursday.
Kia and Hyundai vehicles with a keyed ignition lack an immobilizer, meaning they can be started with a USB cord. This knowledge was spread through videos on TikTok and YouTube by a group called the Kia Boyz, and led to a rash of thefts around the country.
Read: 5 teens arrested after fleeing west Michigan deputies in stolen Kia
The automakers have provided vehicle owners with steering wheel locks, but these can be removed by determined thieves, and do not address the root cause of the thefts.
Michigan Attorney General Dana Nessel is one of 18 other AGs who signed a letter asking the National Highway Traffic Safety Administration to recall the vehicles. Other states include California, Arizona, Colorado, Connecticut, Illinois, Massachusetts, Maryland, Minnesota, New Jersey, New Mexico, New York, Oregon, Pennsylvania, Rhode Island, Vermont, and Washington, along with Washington D.C.'s AG.
More: Detroit Kia, Hyundai thefts prompt giveaways of steering wheel locks
In their letter, the AGs say the vulnerability of the vehicles "has created a safety crisis," and cite evidence that shows at least eight people have died as a result. Videos have shown thieves, many of whom are young, driving recklessly and fleeing police. The stolen vehicles have also been used in the commission of other crimes, including shootings and thefts.
The AGs also note that response to these stolen vehicles has diverted police resources away from other issues.
These thefts have prompted some cities to sue Kia and Hyundai. The automakers have implemented what they say is a fix to this issue – a voluntary software update – but the AGs argue this is not enough. 
These software updates extend the vehicles' theft alarm time and require the key to be in the ignition to start the vehicle. The AGs say 15% of the affected vehicles cannot accommodate the software updates, citing a letter sent to them from Hyundai, adding that Kia has said an unspecified number of affected vehicles cannot receive the updates.
Additionally, the AGs note that the rollouts of the updates are happening in phases, so not all vehicles can receive updates immediately. 
"Whether ordered by NHTSA or voluntarily performed by Hyundai and Kia, a recall of all affected Hyundai and Kia vehicles is necessary to ensure the safety issue is resolved fully in a timely manner," the AGs wrote.