Michigan Rep. Jewell Jones taken into custody after 3rd bond violation
LIVINGSTON COUNTY, Mich. (FOX 2) - Michigan Rep. Jewell Jones had his bond revoked Tuesday and was taken into custody after he violated the terms of his bond for a third time.
Jones (D-Inkster) was out on bond after an alleged drunken drive crash earlier this year in Livingston County.
The 26-year-old has an alcohol tether. According to court records, his tether showed alcohol in his system at three different times Sept. 3. He also tampered with his tether Sept. 6.
During his bond hearing, Jones admitted to violating his bond. The judge moved his pretrial hearing up to Sept. 17.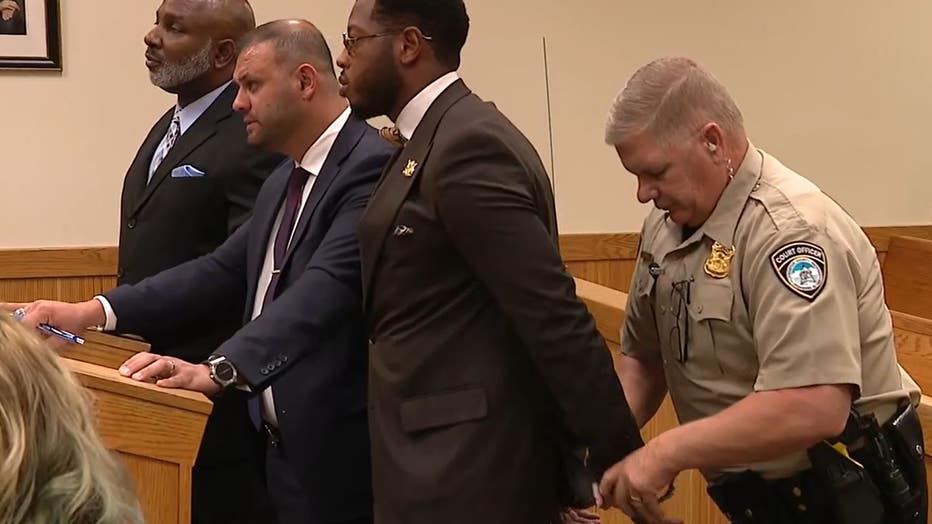 In July he violated his bond by failing to pay for his tether, which he received after a June bond violation. He was allowed to miss court-ordered drug and alcohol testing for National Guard training. While at training, he got a pass from the Guard to go to Lansing for committee meetings but also posted a photo showing that he was in Wayne.
After the second violation, he was ordered to pay a $1,000 fine. A judge told him that he would go to jail if he had any additional violations.
Jones was arrested in April after he was accused of driving drunk and crashing his SUV on the side of I-96. Police reports showed that the lawmaker and a female passenger had their pants down when they were found.
"This is a sad day when a state representative is jailed," said Paul Turner, Jr., a family friend. "Sometimes second chances are needed. In this case maybe he does need to sit down for a few days. But we pray this will come to an end and Representative Jones will be able to go further in his career."
His church family says Jones may need professional help - and they plan to make sure he gets it.
"Drinking and driving is a horrible thing, I've seen terrible things happen," Turner said. "I'm not condoning it one bit - but he's a fine young man and I ask you just not to crucify him."
 
More coverage: