1 killed, 6 hospitalized after fiery crash • $4M food stamp fraud • man body-slammed and robbed
SOUTHFIELD, Mich. (FOX 2) - A woman was killed, and 6 others were hospitalized after a fiery crash, three crime ring suspects were charged in a $4 million food stamp fraud scam at Detroit-area Sam's Clubs, and surveillance video captures the assault of a man who was body-slammed and robbed outside a Detroit party store: here are the top stories from FOX 2's Week in Review.
1. Woman killed, 6 hospitalized in crash that sends car into building and starts fire One woman was killed last week when police said two cars collided on Detroit's west side, sending one car into a nearby building and igniting a fire. Detroit emergency crews were called to the terrible crash near Grand River and Southfield around 1:20 a.m. on Memorial Day.
2. Crime ring behind 'substantial' $4 million food stamp fraud enterprise at Detroit-area Sam's Clubs Three suspects have been charged in one of the largest retail fraud cases to cross Michigan law enforcement's desk after an alleged crime ring was found to be using stolen credit card data to scam Metro Detroit stores out of more than $4 million in purchases. The criminal organization, which includes both boosters and fencers, is made up of at least 10 individuals, the Michigan attorney general's office said Tuesday morning.
3. Man hospitalized after getting body slammed on concrete, robbed outside store Surveillance video captured a recent savage assault outside a Detroit party store that left the victim robbed and seriously injured. The video is hard to watch - a 55-year-old man was walking out when he got hoisted in the air and body slammed to the ground. The assailant then allegedly left with the victim's money.
4. Michigan state park dog-friendly beaches: Where your pet can take a swim When you head out to the water this summer, you don't need to leave your dog behind. Some Michigan state parks and recreation area beaches allow pets. Pets must be on a six-foot leash. At beaches where they are allowed, they cannot be in swimming areas or areas with signs prohibiting them. Some beaches limit dogs to certain areas. Always follow posted signs.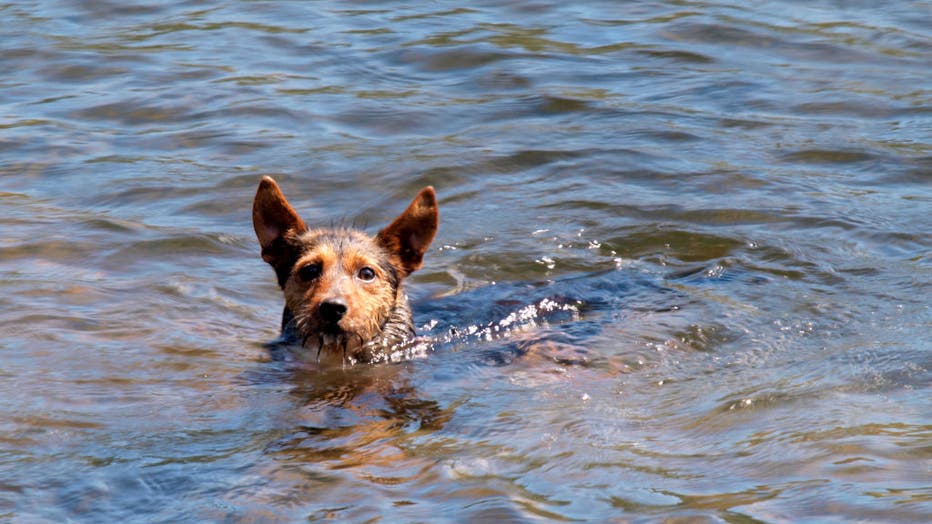 Cute little dog swimming in a lake, UK. (Photo by: Education Images/Universal Images Group via Getty Images)
5. Detroit Police: 2 killed after car crashes into pole, driver flees on foot The driver of a deadly car crash fled from the scene on foot this morning. Detroit Police say the driver of a car hit a pole at Grand River Avenue and Codding Street on the city's northwest side.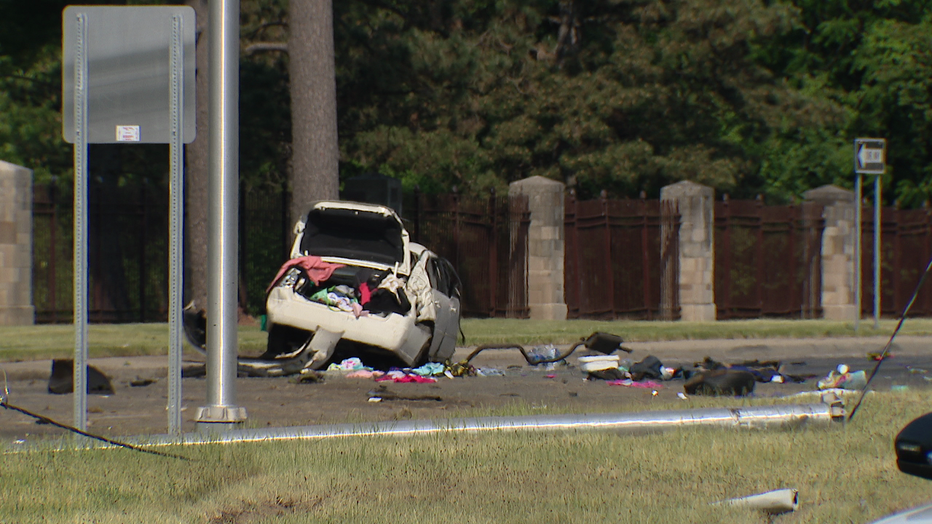 6. Police investigating after transgender woman's body was found at Highland Park hotel An investigation is underway after the body of a transgender woman was found at a hotel Thursday, near Woodward and Six Mile in Highland Park. The mother of Asia Davis is devastated - asking why and how something like this could happen.
7. MSU shooter was beaten by students prior to campus attack, claims tip in new police files Newly obtained police reports from the mass shooting at Michigan State University reveal key details about the weeks and hours leading up to the February tragedy. According to the report - the gunman, Anthony McCrae, told a man he was beaten up by students three weeks before the campus attack. It's not clear if they were MSU students.
8. Man robbed by suspect in his Troy home while getting out of shower A man got out of the shower May 25 to find a suspect inside his Troy home. Police said the victim was showering at his home in the 4400 block of Livernois Road just after 3:15 p.m. when he got out and saw 53-year-old Christopher Alvarez Moore inside. Moore allegedly demanded his wallet.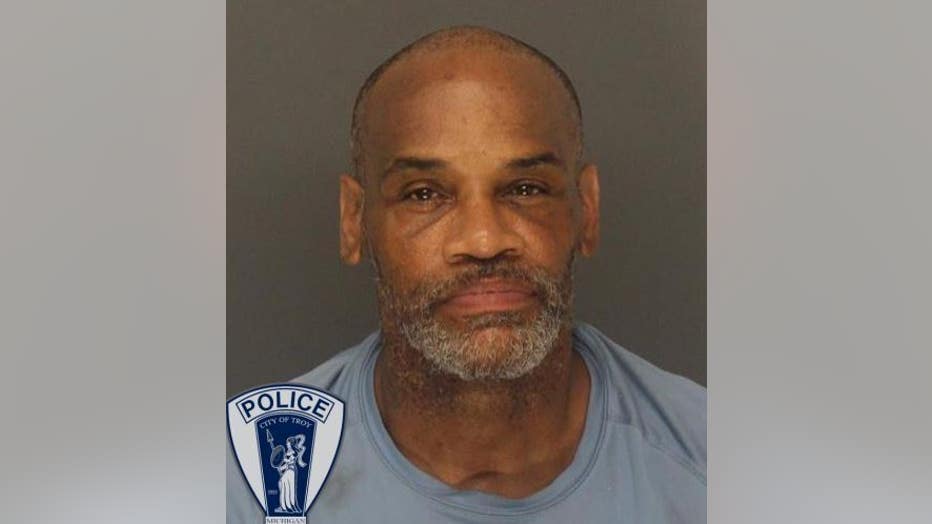 9. Mother waits for justice for daughter who died from fentanyl overdose allegedly in babysitter's care Jamie Smith has been in agony ever since the sudden death of her 8-month-old baby girl J'ream last September.
"I'm hurting every single day - you know, just going through it day in and day out," she said. "Just not having that specific answer, just about what happened to her, you know?"
"Nobody is telling me anything. I just want help," she said. "That's it. That's all. That's all I want."
10. Arby's employee found dead in freezer had 'beat her hands bloody' trying to escape, lawsuit says A Texas family is suing Arby's for negligence and wrongful death after their matriarch, an employee, died inside a freezer at a Louisiana restaurant. The New Iberia Police Department said a female victim, later identified as Nguyet Le, 63, was found dead inside a walk-in freezer at an Arby's location on East Admiral Doyle Drive. A lawsuit filed Thursday by Le's four children in the district court of Harris County, Texas, alleges she died because of a faulty freezer door latch – and that the store's franchise operators knew about the problem and neglected to fix it.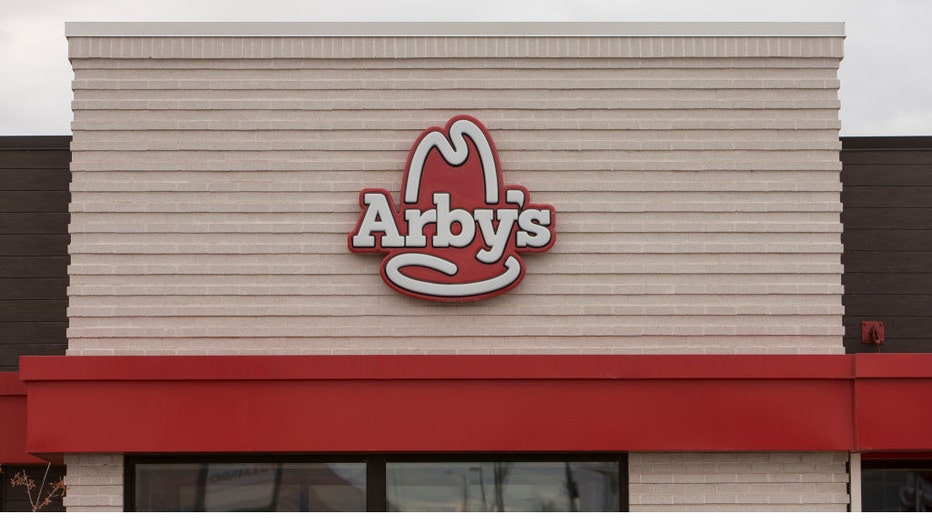 FILE - Exterior view of an Arbys restaurant on Oct. 26, 2017. (Photo by Chad Hurst/Getty Images for Arbys Restaurant Group, Inc.)