Hutch's Jewelry owner killed; single mom loses home to fire; Pistons owner commits $20M to Detroit park
SOUTHFIELD, Mich. (FOX 2) - The owner of Hutch's Jewelry, Dan Hutchinson, was shot and killed less than a mile away from his world-famous jeweler store that made some of the brightest and flashiest pieces for hip hop stars. That story leads Thursday morning's News Hit.
Get news alerts like this on your phone by downloading the FOX 2 News app now! It's free in the App Store or Google Play.
Dan 'Hutch' Hutchinson, a metro Detroit jeweler known for providing some of the flashiest pieces to hip hop stars like Sada Baby, has died after he was shot near his store in Oak Park.
Hutchinson, 47, was inside of a GMC Denali when the SUV was shot at least 12 times through the driver's side window. The SUV was riddled with bullet holes and, when police arrived, they performed CPR to try to save him. However, he later died at the hospital.
Hutch's Jewelry was just a mile north of where Hutchinson was killed. It's a family-owned business that was once located in Northland Mall. Over the past 30 years, Hutch Jewelry has provided fine jewelry, chains, watches, glasses, and medallions to customers, including Rick Ross, Sada Baby, and more. 
Both Oak Park and Southfield police officers responded to the shooting on Greenfield Road between 8 and 9 Mile. Greenfield Road is the border of the two cities. 
Felando Merriweather is CEO of the Hip-Hop Lab and one of Hutchinson's many customers who went there for necklaces, diamond-encrusted pendants and Cartier glasses.
MORE: Hutch's Jewelry owner Dan Hutchinson shot and killed in Oak Park
"Especially being from Detroit one of the things you do, when you get some money, you want to go spend it with Hutch and get you some Buffs or get you a chain, it's important," he said. "It's a blow to the city and it's from out of nowhere, too. That's the craziest thing. Detroit and Hutch are like synonymous with each other. Out-of-towners get Buffs specifically from Hutch because of the rappers who made it famous in their music. It's going to be a huge loss to the hip-hop community, too," Merriweather said.
Tributes have poured in online from rappers Icewear Vezzo, Sada Baby, BabyTron, and Doughboyz Cashout.
Oak Park police are asking anyone with more information to contact them (248) 691-7511 or (248) 691-7513.
Detroit Police search for shooter who killed two men
The Detroit Police Department said three men were riding in a car Wednesday night when one of the men started shooting and only one walked away.
Police were called to the shooting just off Evergreen Road near Lyndon Street in Detroit on Wednesday after two men were shot to death.
According to police, the suspect was 'acquaintances' with the two men and the three were riding in a car together when he pulled out a gun and shot both of them.
"He actually shot one while he was in the vehicle then got out and shot the other," Commander Arnold Williams said.
Police told FOX 2 they believe they know who the man is and are confident they will catch him.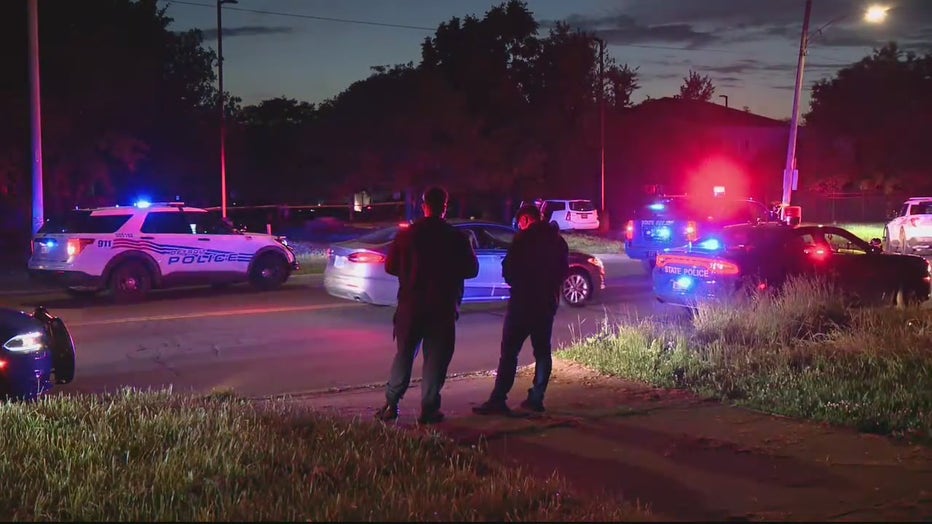 Detroit Police investigate a double fatal shooting inside a car on the city's west side Wednesday night.
Single mom of 2 loses everything to fire while out of town
Falen Colvard said she woke up to 20 missed calls on Memoridal Day Monday. The one at 5:11 a.m. is the one she answered and she got the terrible news that her home was on fire.
"It was my mom panicking in the background saying, 'Wake up, you need to get home now, your house is on fire," Colvard said.
She was on vacation 11 hours away in Atlanta when her mom called as flames tore through Falen's home on Detroit's west side.
"So all on the road, I'm just praying I don't crash, that I don't lose my mind. I'm crying, I'm freaking out."
Two days later, Colvard - a full-time student and single mother of two - shared her story and let our camera inside to get a glimpse of the devastation.
"It's beyond salvaging anything," she said. "Me and my kids don't have a pair of underclothes."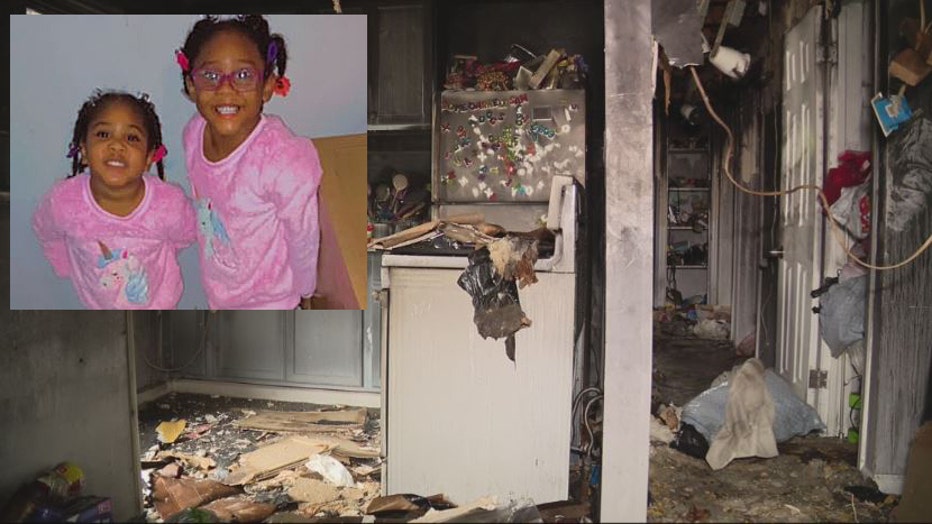 She said they have nothing but the clothes on their back after the fire gutted their home.
The Detroit Fire Department says the cause of the fire is undetermined and is still investigating.
"When I went to get the report, they said they didn't believe that the fire started naturally, but it's still undetermined how the fire was started," she said. "They don't believe nothing in the house just caught on fire."
The department wouldn't confirm if someone set the fire intentionally.  While investigators work to get answers, Falen Colvard is picking up the pieces of the life she built for her and her young daughters.  
"I'm a single mom. I take care of my kids by myself," she said. "Everything we built in this house, I built for us by myself - just to have somebody take it away from me."
You can find Falen's GoFundMe page HERE.
Pistons owner Tom Gores commits $20 million to Detroit's Rouge Park
Detroit Pistons owner Tom Gores isn't on Mackinac Island with others for the policy conference that plays a major role in the future of Detroit but he is part of a massive investment into the community.
Gores and the Detroit Pistons announced they will commit $20 million to Rouge Park on the city's west side. Vice Chairman Arn Tellem was on hand for the announcement and explained the passion behind the project.
"This is one of the most important projects we're doing in Detroit," Tellem said. "Obviously we couldn't have done it without Tom's passion to be impactful in Detroit."
Phase two of the project will enclose one of Brennen's two Olympic sized pools and the project will be coordinated by the city's park and rec department. Meanwhile, Pistons coach Dwayne Casey said he and players will be involved with the Tom Gores project.
"Tom sees everything, he's involved in everything - so it's not like this guy is living in California that's not loving and living the Pistons to make sure that we are succeeding and going in the right direction," Casey said.
The design will start next week and the project is expected to be complete in 2024.
What else we're watching
Live on FOX 2
Weather forecast
The cooldown has arrived! We'll be in the 70s to the end the week and upper 60s this weekend!
Thursday morning starts in the 50's with highs in the 70's by afternoon. A few rain showers remain possible mid/late morning but will fade by lunch or shortly thereafter. Then comes the sun! 
A beautiful Friday with highs in the upper 70s and then a nice Saturday with a forecasted high that stays under 70 at 69!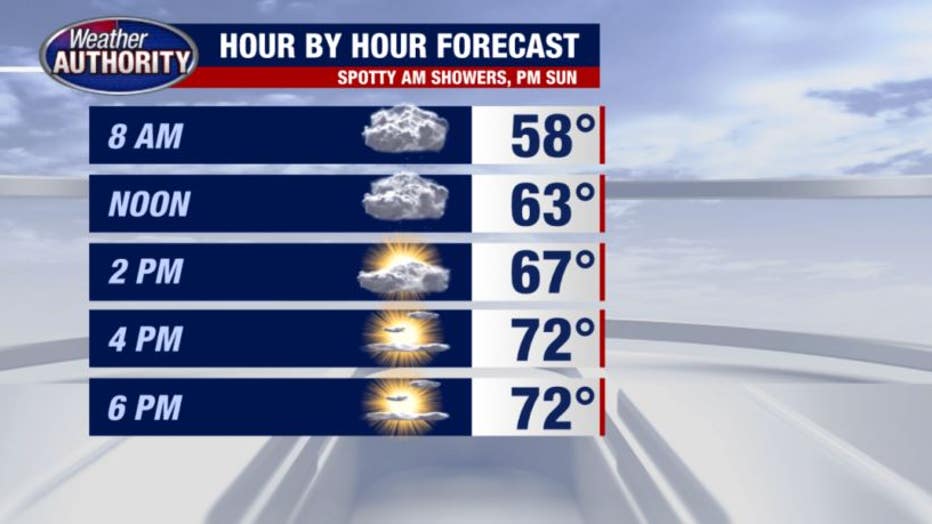 Oklahoma hospital shooting: 4 people killed, suspect dead, Tulsa police say
A gunman carrying a rifle and a handgun killed four people on Wednesday at a Tulsa, Oklahoma, medical building on a hospital campus, police said — the latest in a series of mass shootings across the U.S. in recent weeks.
The shooter also was dead, apparently from a self-inflicted gunshot wound, Tulsa Police Department Deputy Chief Eric Dalgleish confirmed.
It was unclear what prompted the deadly assault in Tulsa, Dalgleish said. The shooting took place on the second floor of the Natalie Medical Building which is part of the Saint Francis Health System.
"It appears both weapons at one point or another were fired on the scene," Dalgleish said. "The officers who arrived were hearing shots in the building, and that's what led them to the second floor."
Police responded to the call about three minutes after dispatchers received the report at 4:52 p.m. and made contact with the gunman roughly five minutes later, at 5:01 p.m. Dalgleish said.