Livingston County rebukes new gun laws • Arrest after gun falls out of teacher's bag • Book Depository reopens
TUESDAY NEWS HIT - On Monday Livingston County declared itself a so-called "Constitutional County."
The county's board of commissioners voted unanimously to pass this resolution. Many are saying this is a grassroots effort to push back against Democrat Gov. Gretchen Whitmer's gun control policies.
"You gentlemen are patriots," said one resident during public comment.
A full house was in attendance for the vote on a resolution stating the county's commitment to the U.S. and Michigan Constitutions. It is also a rebuke of recent gun reform efforts passed by the Democrat-majority state legislature and signed into law by Whitmer days ago.
"People need to be able to protect themselves and their families," said one resident.
"The Second Amendment gives the citizens of this country the right to keep and bear arms and shall not be infringed," another said. "The Ninth Amendment gives all rights not specified in the Constitution to we the people, not the government."
Michigan Republican Party Chair Kristina Karamo also spoke out in the meeting.
"It's really going to be time for counties to stand up and defend the rights of citizens, because it's clear that our governor and our legislators are completely out of control," Karamo said.
The resolution declares support for Livingston County's Sheriff and Prosecutor and quote "encourages their utmost discretion" in enforcing state laws.
Sheriff Mike Murphy has already announced his opposition to a not-yet-signed bill that allows judges to take a person's guns away if they are deemed a threat to themselves or someone else - policies known as "red flag" laws.
"Any person out there if they know you and they know you have weapons, they can file a charge against you and say he's crazy, and then he has to prove his own innocence after the guns are taken away," said a resident in attendance.
Whitmer's office tells FOX 2 it's following the developments of the Livingston County Board meeting where the resolution is widely expected to pass, declaring it a so-called "Constitutional County."
Whitmer's press team points to her recent comments stating majority support for the gun reform work she's leading.
The governor signed several bills last week that create universal background checks for all guns and requires safe storage of firearms around kids.
"All of these initiatives are supported by a majority of Michiganders. I've gotten letters from all across our state, asking for us to get this done," Whitmer said recently. "Michael, a gun owner and Republican from Eaton Rapids wrote in support of all three bills."
The red-flag law has not been signed yet.
Detroit teacher arrested after gun allegedly falls out of bag inside high school
A Detroit teacher is accused of bringing an unlicensed handgun to Cody High School. The Wayne County Prosecutor's Office said the weapon was discovered Wednesday when it allegedly fell out of William Kenneth Howard's bag in a hallway at the school.
Police cleared the scene and arrested 57-year-old Howard, who is from Southfield. Howard was charged with one count of carrying a concealed weapon and one count of possession of a weapon in a weapons-free school zone. He was given a $10,000 personal recognizance bond.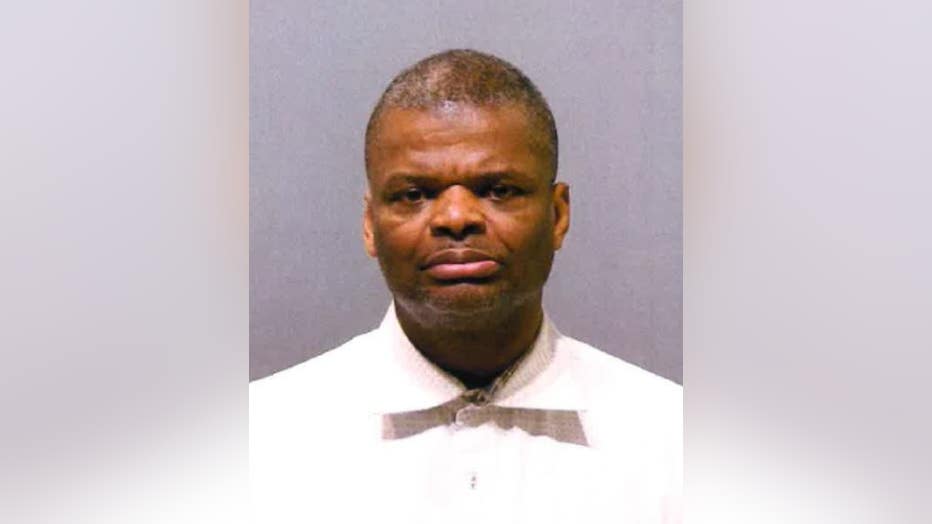 "I revere educators. Their jobs are among the hardest in today's times. But we simply cannot ignore the alleged conduct in this case - a teacher bringing a gun into a weapon free zone," said Prosecutor Kym Worthy. "The alleged facts in this case are that not only was this gun unlicensed, but that it was dangerously unsecured."
In a statement, the district said "We understand and support Prosecutor Worthy's decision to charge Mr. Howard. We believe that only trained police officers should carry weapons in our schools. After we learned of the incident, we immediately placed Mr. Howard on administrative leave pending our investigation. A recommendation for termination is likely."
Michigan Central's Book Depository reopens
After years of planning, designing, and construction, the mobility district in Detroit is coming into focus with the unveiling of the newly rehabbed Book Depository building.
A major milestone for Ford, which bought the 30-acre property in 2018, Newlab will take over the space as a hub for start-up technologies, innovative companies, and other figures interested in expanding mobility in Detroit and around the country.
The Book Depository holds a special place in Detroit's history after it was originally built as a post office and mail-sorting facility in 1936. Designed by Albert Kahn to be an Art Deco landmark, it was eventually taken over as a Detroit Public Schools storage center.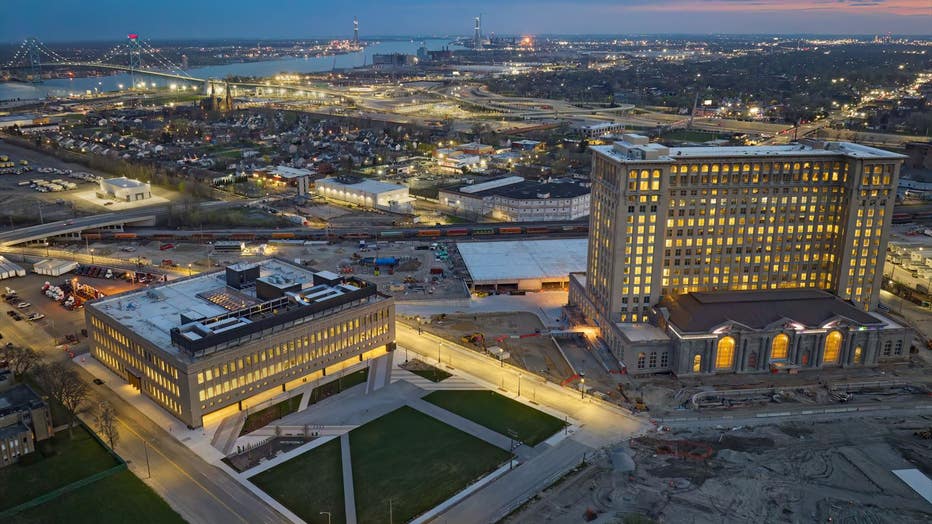 The Book Depository building has been newly refurbished as part of Ford's plans for a mobility district in Detroit. 
It will now be home to hundreds of millions of dollars in investment and dozens of prospective companies looking to study anything from vehicle automation and drone management to local air pollution monitoring. 
DDOT reimagines routes, service
Officials with Detroit Department of Transportation are reaching out to the public for input. "We need to be able to pop up where the people are," said Mikel Oglesby, DDOT executive director. "The pop-up meetings are critical because we need input."
That input will help drive DDOT's future as the public transit provider is reimagining public mobility. On Monday DDOT officials started their two-month public outreach campaign to share the details of their draft plan for DDOT Reimagined.
It is a three-part plan which will work to redesign the city's bus system to better meet the needs of passengers. "DDOT reimagined is going to look at the service we have and is going to say this is the service that's required, and then we have to find the resources to expand," Oglesby said.
Parked outside the Spirit of Detroit is DDOT's Mobile Engagement Center. It will go to pop-up events where the public can hop on board and learn about the project and make their voice heard. Some opinions included more funding for handicapped riders and a reduced bus fare. To learn how you can weigh in on DDOT's future go HERE.
US urges Russia to acknowledge imprisoned Whelan's sister
The U.S. brought the sister of an American imprisoned in Russia to the U.N. Security Council on Monday for a session being chaired by the Russian foreign minister, urging him to "look into her eyes and see her suffering."
U.S. Ambassador Linda Thomas-Greenfield called on Russian Foreign Minister Sergey Lavrov to release Michigan corporate security executive Paul Whelan, who is serving a 16-year sentence after being convicted of espionage. His family and the U.S. government have called the charges baseless.  
Thomas-Greenfield also urged him to release Wall Street Journal reporter Evan Gershkovich, who was arrested on March 29 and accused of trying to obtain classified information. 
She accused Russia of using them as "political bargaining chips" and urged Moscow "to cease this barbaric practice once and for all." The U.S. ambassador told Lavrov to turn to the visitor's gallery where Elizabeth Whelan was sitting and "look into her eyes and see her suffering." 
Live on FOX 2
Daily Forecast
Temperatures will cap off in the high 40s after some spitting rain and even a snowflake or two Tuesday morning. 
What else we're watching
Newlab Detroit has opened its new headquarters in the city, inside the restored Book Depository building, which is part of the rehabbed Michigan Central campus. The firm will work on mobility challenges within the Detroit district.
Emoni Bates has declared for the NBA draft. The former Eastern Michigan basketball player had previously played in Memphis and was considered one of the next great prospects to play professional.
Who could be picked first by the Detroit Lions this draft? While the team will need to recalibrate its receiver Corp, it could also pick a cornerback. After departing with Jeff Okudah, the team has a hole to fill in the backfield.
Kathy Funk, a local election official who broke the seal on her ballot box after winning an election for Flint Township Clerk has been sentenced to six months of house arrest for sabotage.
Motor City Makeover is looking for volunteers this May. Learn more here.
Bed Bath & Beyond bankruptcy: Coupons expiring, return deadlines
The time to use your Bed Bath & Beyond coupon or return an unwanted item is running out.
The beleaguered company, which filed for bankruptcy protection on Sunday after several failed attempts to turn around its business, announced that it will stop accepting coupons as soon as this week as it begins the wind-down process.
"We anticipate that we will stop accepting coupons on April 26, 2023, when we will start our store closing sales, where customers will be able to shop for your favorite products at deep discounts," the New-Jersey based retailer said in a notice about its policies during the Chapter 11 bankruptcy process.