Lyft driver stabbed • Couple loses everything in home explosion • Boyfriend charged after Ypsilanti Twp murder
TUESDAY NEWS HIT - A 75-year-old Lyft driver was just doing his job when a passenger started stabbing him.
James Evans picked up a man in Detroit on Thursday night and dropped him off in Westland.
"I said 'Is this all right sir? 'And I turned, and he started stabbing me in the neck," Evans said. "He hit me four times in the neck, but only one was really bad. And then he cut my arm, my thumb, and then my hand."
Evans said the attack was quick, lasting only about two minutes.
"It's really surreal, you're fighting for your life. I honestly thought I was going to die. I'm a Christian man, and so I feel I am prepared for that as well. God needed me here for something, so I'm still here, and I'm thankful for that," he said.
Despite the attack, Evans plans to get back to driving customers this week.
Frustrated DTE customers rant at MPSC town halls
DTE customers had a chance to share their frustrations Monday at town halls hosted by the Michigan Public Service Commission.
The commission, which will decide later this year if DTE is allowed to raise rates, held these town halls after recent power outages that impacted hundreds of thousands of people for days.
"DTE is not the victim here, the people in this room are," said one woman at the town hall. "DTE is not going to go hungry when the food spoils."
The utility company provided customers who were without power for 96 hours or more a $35 credit.
According to the commission, it plans to rewrite service quality rules to include paying $35 a day to customers who lose power for an extended amount of time and hiring a third party to audit the power company.
Couple loses everything in house explosion
A couple's recently purchased Dearborn Heights home exploded Friday, leaving them with nothing but their pets and a hefty vet bill.
Ali Ayash and Yenifer Mondragon didn't have insurance, and they need help.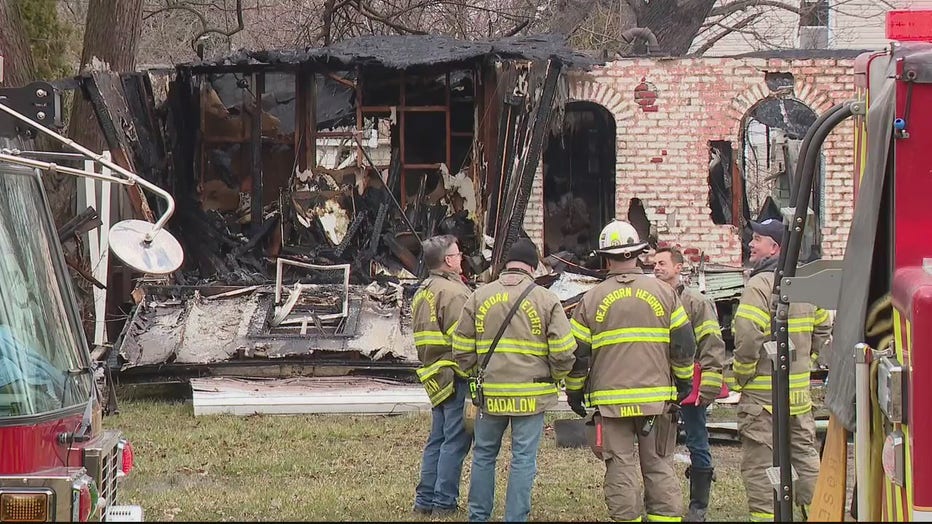 Ayash's boss, friends, and even strangers are trying to help.
"We were thinking the worst. We felt for him," Joseph Schork said. "Charity starts with people you know. Instead of donating to different causes, at least this is going right in his pocket."
A GoFundMe page has been set up to help.
Boyfriend charged with woman's murder
A man is facing charges after his girlfriend was found dead in her Ypsilanti Township apartment last week.
Charles Richard Gamez, 41, is accused of killing 48-year-old Alyson Doulos. He's now charged with open murder and unlawfully driving away in a vehicle.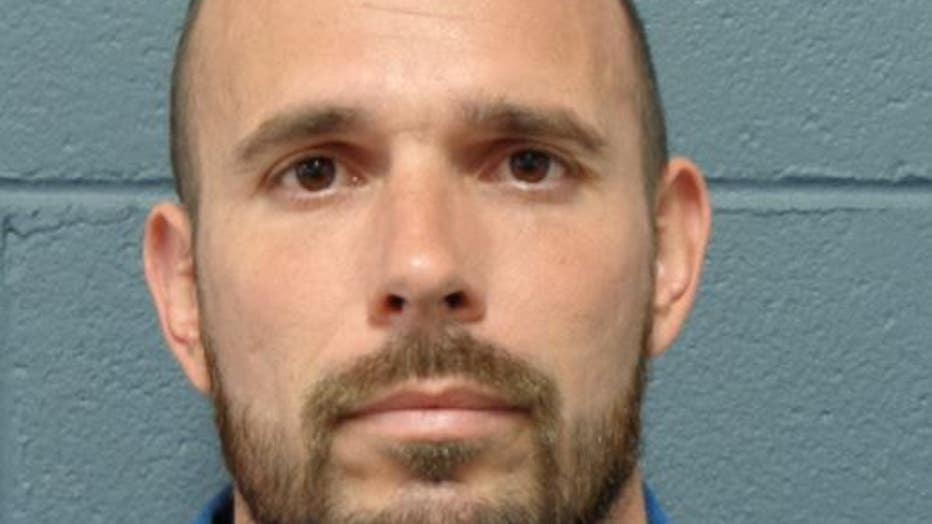 2019 MDOC photo of Charles Gamez
Doulos was found dead March 13 at Schooner Cove Apartments after she stopped showing up to work and her family hadn't heard from her. Doulos was a teacher at Jackson High School. 
The welfare check turned into a murder investigation when Washtenaw County Sheriff's deputies forced their way into the apartment and found her body.
Norfolk Southern sued after bringing toxic material to Michigan
After the derailment of the Norfolk Southern train in East Palestine, Ohio, the company had to figure out how to clean up the mess - and they chose two sites in Michigan, allegedly without contacting local authorities first. Now they're being sued to prevent it from happening again.
Some toxic soil and liquids from the train derailment in East Palestine, Ohio was authorized to be sent to Michigan - and a portion of it is already here. That was even after dire warnings from Ohio Governor Mike DeWine.
Norfolk Southern President and CEO Alan Shaw said the company was going to take care of the life-threatening spill.
"Norfolk Southern will clean the site safely – thoroughly and with urgency," Shaw said.
But that clean-up included the company transferring those toxic materials out of state - some to a deep injection well in Romulus and a landfill in Van Buren Township owned by Republic Services, sparking outrage from Wayne County Executive Warren Evans.
Live on FOX 2
Daily Forecast
Tuesday's temperatures reach the low 50s. It stays dry, but the rain is coming.
What else we're watching
CarFax recently revealed the vehicles catalytic converter thieves target most.
A man has been charged with shooting a Michigan college baseball player in Ohio.
Residents will share their thoughts Tuesday on a plan to use public funding for The District Detroit before City Council votes.
Two workers were shot while cleaning out a Detroit home during an eviction Tuesday.
The Michigan Lottery is looking for someone who bought a $1 million Mega Millions winner in Southfield. 
Woman reunited with camera, photos she lost 13 years ago in river
Coral Amayi took her digital camera everywhere and was devastated when she lost it 13 years ago.  
But after an angler spotted the camera, the 35-year-old woman from Cochise, Arizona, will soon be reunited with her prized possession.  
Fortunately, the photos were retrievable.  
In 2007, Amayi bought an Olympus Stylus 790 SW and traveled the world, taking pictures in 12 different countries when she studied abroad in Europe.