See-through pothole on freeway, Middle-class in Michigan, Greektown security guard killed, couple charged
SOUTHFIELD, Mich. (FOX 2) - An Instagram post of a see-through pothole on a freeway ramp went viral, how much money to qualify for 'middle class' in Michigan, and a Detroit couple is facing charges in the fatal shooting of a Greektown security guard: here are the top stories from FOX 2's Week in Review.
1. Instagram post of see-through pothole on freeway ramp goes viral, sparks MDOT reaction A large pothole made for a frightening sight on a freeway ramp from I-96 to the Southfield freeway.
"(It was the size of) a big boulder, just the size of a basketball," said Ralo Lott, Pop's Roadside Service.
Lott owns Pop's Roadside Service. He spotted this one – Wednesday in a traffic jam on the southbound Southfield freeway ramp coming from westbound 96.
"You can actually see the cars (below,)" he said.
2. How much money you need to make to be 'middle class' in Michigan Detroit has one of the lowest middle class income limits among big cities in the United States, ranking only above Cleveland. What you must earn to be middle class depends on where you live, with some areas stretching well into the $200,000s. In Freemont, Calif, you can make as much as almost $312,000 and still be considered middle class.
3. Detroit couple charged after Greektown security guard killed while intervening in argument A Detroit couple is facing charges after a shooting that killed a security guard last Saturday in Greektown. Travis Deshawn Irving, 33, is accused of shooting 48-year-old Daryll Straughter before fleeing with the help of 34-year-old Kay Christian. She is accused of trying to hide the gun in her bra. say Straughter was trying to stop an argument over someone allegedly cutting in line at a liquor store in the 570 block of Monroe Street when he was killed.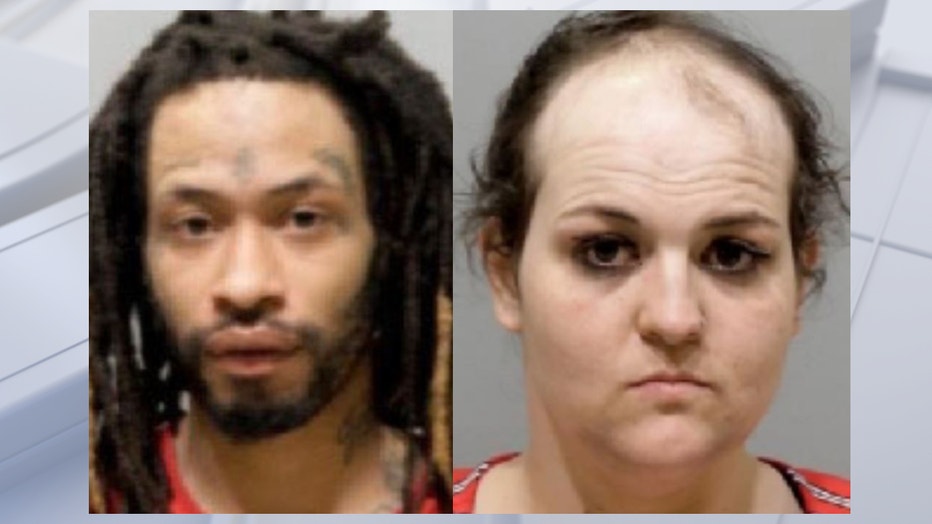 Travis Irving and Nicole Christian (Detroit police)
4. Detroit Lions dismiss Quintez Cephus and C.J. Moore for betting on NFL games; two others also suspended Four Detroit Lions players have been suspended for violating the NFL's sports gambling policy, the team confirmed with FOX 2 Detroit Friday. Wide Receiver Quintez Cephus and Safety C.J. Moore have been suspended indefinitely by the league and were released by the Lions for placing bets on NFL games.
5. Ex-NFL player Chris Smith dead at 31: 'Rest in paradise' Chris Smith, a former NFL defensive end who played for several teams over the course of his eight-year career, has died, according to an obituary in a North Carolina newspaper. He was 31. The circumstances around Smith's death were not immediately known.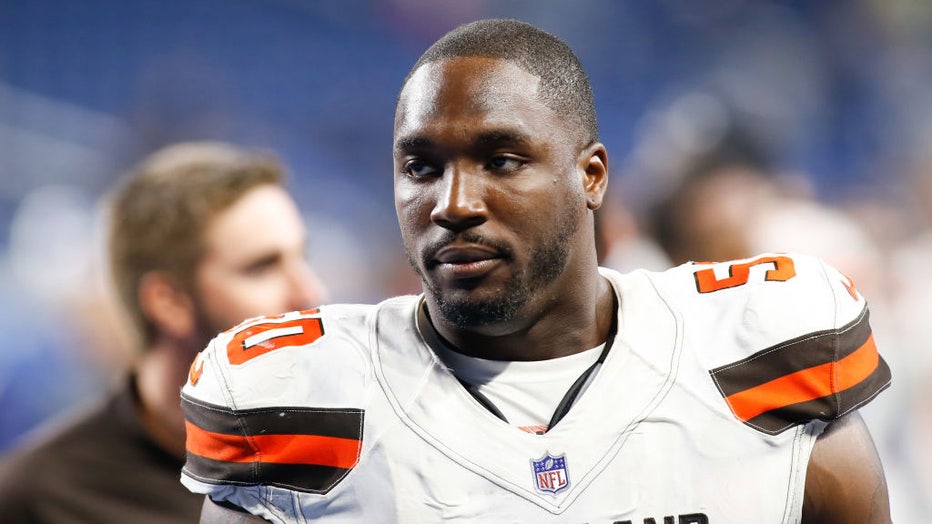 Cleveland Browns defensive end Chris Smith walks off of the field after the Lions game on Aug. 30, 2018, at Ford Field in Detroit. (Scott W. Grau/Icon Sportswire via Getty Images)
6. Female driver extracted from SUV after violent rollover crash A speeding crash left an SUV rolled over in West Bloomfield on Thursday afternoon.  The female driver is in critical condition after the crash on northbound Orchard Lake north of Maple Road. Police say she lost control and rolled. The driver had to be extracted from the vehicle by first responders and police say alcohol may have been a factor
7. 'The Masked Singer': Doll revealed, sent home after rocking out "The Masked Singer" paid tribute to Warner Bros. movies on Wednesday — and unmasked a legendary rock icon in the process. Dee Snider, the lead singer and songwriter of the heavy metal band Twisted Sister, was unmasked as the Doll. The 68-year-old rock band rose to recognition with the 1980s hit songs "We're Not Gonna Take it" and "I Wanna Rock."
8. IKEA announces $2.2B US investment, 17 new stores Swedish furniture giant IKEA is making a major push to expand its footprint in the U.S. Ingka Group, the largest IKEA store owner that represents roughly 90% of the brand's retail sales, announced Thursday it plans to invest $2.2 billion over the next three years in the U.S., marking its largest investment in the country to date.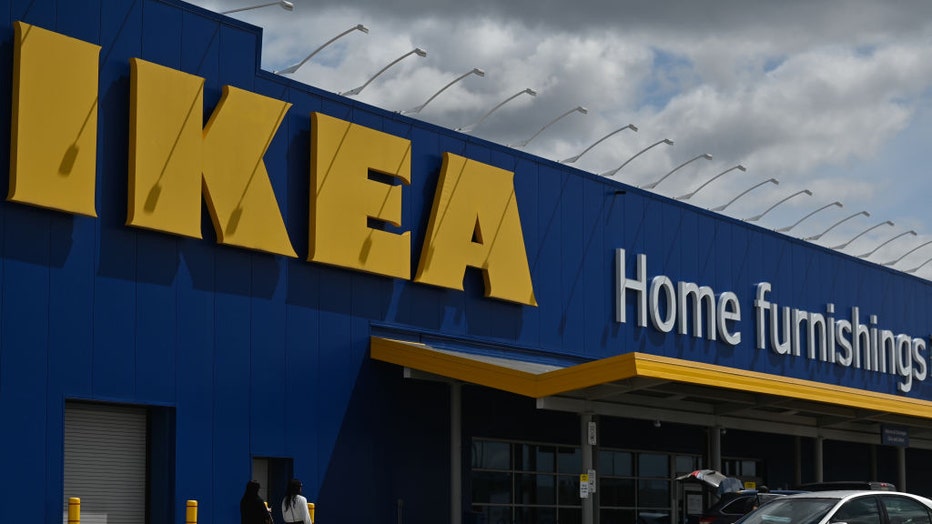 FILE - IKEA store and logo in South Edmonton Common on May 20, 2022, in Edmonton, Alberta, Canada. (Photo by Artur Widak/NurPhoto via Getty Images)
9. Ohio boy, 13, overdoses on Benadryl in deadly TikTok challenge: family A 13-year-old from Ohio is dead after attempting an apparent TikTok challenge that entailed consuming 12 to 14 Benadryl tablets — more than six times the recommended dosage, according to his family. Jacob Stevens, of Greenfield, Ohio, decided to partake in the challenge with his friends earlier this month and landed in the hospital, where he ultimately became brain-dead before his parents took him off life support, said Jacob's father, Justin Stevens, on social media.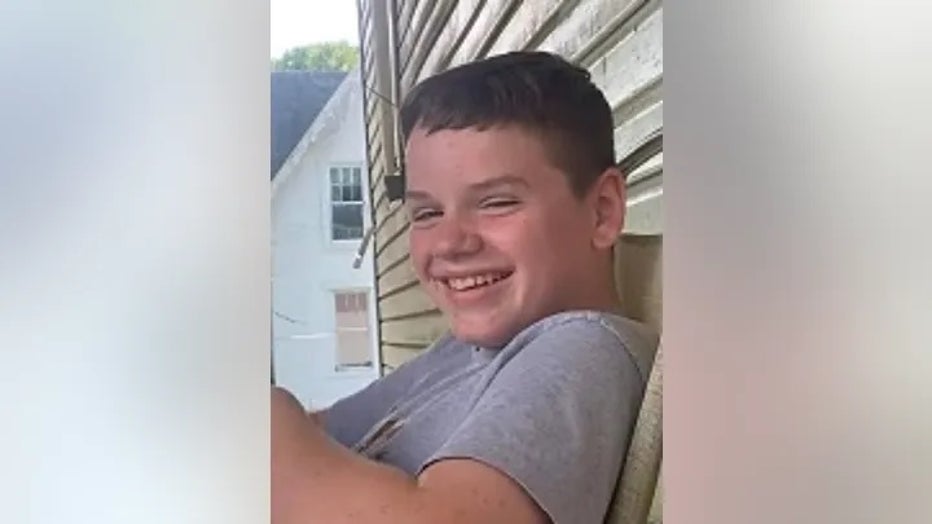 Jacob Stevens, 13, died of an apparent overdose after partaking in a TikTok challenge to consume 12 to 14 Benadryl tablets, according to his father. (McClain High School of Ohio)
10. 12-year-old Pontiac girl reported missing after not showing up at school Oakland County Sheriff's deputies are looking for a missing 12-year-old girl last seen Wednesday night. Martavia Molett's family last saw her around 9 p.m. Wednesday when she left her home in the 200 block of Carriage Circle in Pontiac. Her family reported her missing when she didn't go to school Thursday morning.