Detroit teen killed in double shooting • Spike leaving Mojo in the Morning • Trump expected to turn self in
TUESDAY NEWS HIT - Detroit police continue to investigate the double shooting on Detroit's east side that left one teen dead and another in unstable condition. 
Officers were dispatched late Monday afternoon to the 15000 block of Collingham after getting a report of a shooting. When they arrived, they found two victims including one that would later be pronounced dead at the hospital. 
While there was some chatter about the shooting being connected to a separate violent crime that happened nearby, police would not confirm any development. 
The deceased teen was identified as a 16-year-old. The shooting happened near Gratiot and Eight Mile.
The shooting was one of many violent crime investigations from the past few days - as well as a reminder to activists that the presence of firearms remains all to prevalent in Detroit and around Southeast Michigan.
"We understand that functional literacy, that fatherlessness, that substance abuse, and we understand mental unhealthiness and poverty are significant contributors of criminal behavior," said Teferi Brent with Dignity 4 Detroit.
"So if we're talking about saving the lives of young people, we have to address those five things," he said.
Over the weekend, there was a fatal shooting at the Ford Wayne Stamping Plant after they showed up armed Saturday. Then in Southfield, the search is on for the suspect in a 30-year-old man's shooting. 
A person-of-interest was taken into custody in investigation around an Oak Park man's shooting. A 36-year-old Harper Woods father's killing is also being investigated after the fatal shooting this weekend. 
Another activist gave credit to programs that have been rolled out to combat the roots of violence, thanking the mayor for his investment. However, reducing the rate of violent crime would require more than just the administration, said Darryl Woods.
"We're going to have to be able to engage them on a level that we've never engaged them on. It's going to take academia, it's going to take community, it's going to take the streets, and it's going to take all of us to wrap our arms around these young people," Woods said. He works with Fighting The Good Fight.
Spike leaving Mojo in the Morning
Spike is no longer part of the Mojo in the Morning show.
The radio personality announced Monday that his 23-year stretch with the Channel 955 show has ended. Over his long career, he has spent his time making audiences laugh, most notably with his phone scam prank calls. There was little explanation about Spike's resignation, and he wrote he couldn't answer questions about the change.
"Radio is in my blood so to say I'm going to miss it would be a massive understatement," Spike wrote in a Facebook post.
I am no longer on the Mojo In The Morning show. For more than 23 years, it has been a dream come true to entertain you. I never took it for granted. It's with much love that I say THANK YOU for your support." 
Trump turning himself in for hush money indictment
Former President Donald Trump is expected to turn himself in on Tuesday to be arraigned on charges related to hush money paid during his 2016 presidential campaign.
Sources indicated Trump is expected to arrive at the 100 Centre Street courthouse in New York City around 11 a.m.
He is expected to be in the building for several hours ahead of an afternoon arraignment, according to a FOX News source, and then will likely be escorted out after.
Later in the day, he is scheduled to deliver remarks for his presidential campaign in Florida. 
TV actor weighs U.S. Senate run in Michigan
He's best known for his role as a doctor on both medical and crime dramas. But Hill Harper has his eyes set on a grander prize that doesn't include any TV accolades. Instead, he's eyeing a run for Michigan's open U.S. Senate. 
The expected entrance of an actor into the world of politics is part of a larger trend of figures using less conventional paths to office. But even with some name recognition, Harper faces several challenges along the way to a nomination.
Harper's name has been mentioned in the rumor mill of potential candidates for office in Michigan after U.S. Sen. Debbie Stabenow announced she wouldn't run for reelection for a seat she's held for years. 
The decision sent shockwaves around the Michigan political world, quickly pivoting people's attention toward the likely candidates that could fill her seat. So far, the main contender on the Democratic side is Elissa Slotkin. Nikki Snyder, a state board of education member has also announced a run for seat's Republican nomination. 
Man gets $1M bond after shootout with police
A man accused of shooting at Detroit police officers multiple times when they responded to an assault call Friday is being held on a $1 million cash bond.
Officers responded to a felonious assault call around 7:35 p.m. at a store in the 7340 block of Puritan. While investigating, they found the suspect, 25-year-old Larez Hakess McKnight in front of a home in the 16230 block of San Juan. 
Before officers could get out of their patrol vehicle, McKnight allegedly shot at them multiple times. He fled on foot when officers got out and returned fire. As police chased McKnight, officers and McKnight exchanged fire, the Wayne County Prosecutor's Office said. McKnight was shot in the leg; the officers weren't hurt.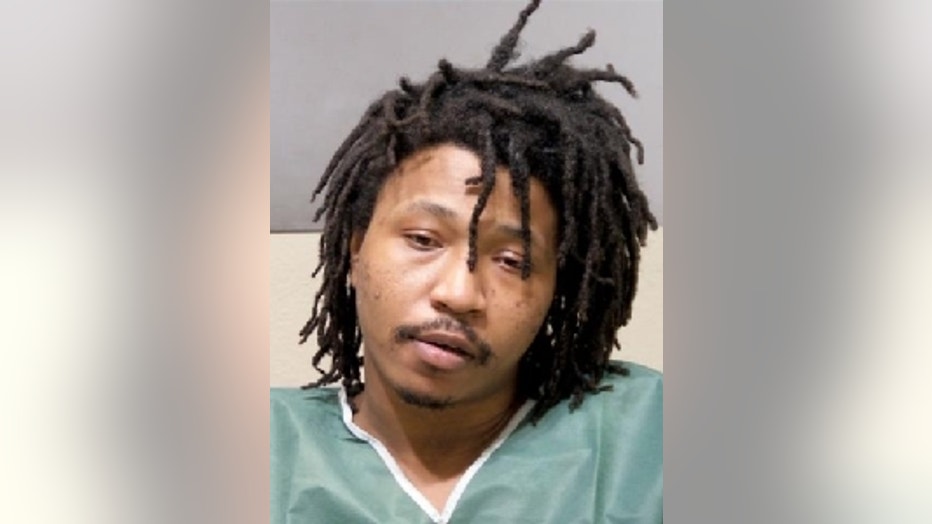 McKnight was arrested in the 16350 block of Tuller Street and taken to a hospital for treatment. He's now charged with two counts of assault with intent to murder, and two counts of felony firearm.
Live on FOX 2
Daily Forecast
Tuesday will start out a bit rainy before leaving the afternoon to clouds and cooler conditions. The real action comes into focus later tonight when severe weather moving in Wednesday starts to come down. 
What else we're watching
A court will make a decision on the University of Michigan's efforts to force striking graduate workers back to work. The Graduate Employees' Organization union has protested against the school over failed contract negotiations. 
Two Republican lawmakers plan to introduce legislation to prevent elder abuse by amending guardianship and conservatorship laws. Sens. Ruth Johnson (R-Holly) and Jim Runestad (R-White Lake) will make the announcement Tuesday morning. 
A new night shelter is opening in River Rouge to help the homeless. The $3.4 million shelter will be run by the Wayne Metropolitan Community Action Agency. 
Today is the one-year anniversary of Patrick Lyoya's shooting death at the hands of former Grand Rapids police officer Christopher Schurr during a traffic stop. Since then, Schurr has been charged with second-degree murder.
The ACLU is arguing in front of the Michigan Supreme Court in a case involving parental rights for same-sex couples. 
UConn dominates San Diego State in national championship
UConn topped off an impressive March Madness run on Monday night, clamping down early and breaking it open late to bring home its fifth national title with a 76-59 victory over San Diego State.
Adama Sanogo had 17 points and 10 rebounds and Tristen Newton also had a double-double with 19 points and 10 boards for the Huskies (31-8), who became the fifth team since the bracket expanded in 1985 to win all six NCAA Tournament games by double-digits on the way to a championship.
UConn built a 16-point lead late in the first half, only to see the Aztecs (32-7) trim the lead to five with 5:19 left. Bur Jordan Hawkins (xx points) answered with a 3 to trigger a 9-0 run and the only drama left was whether UConn would cover the 7 1/2-point spread and go 6-for-6 with double-digit wins.
Keshad Johnson had 14 points for San Diego State, which came up one win shy in this, its first trip to the Final Four.