Manhunt for nurse's alleged killer • Vigil honors county health officer • Updates from quadruple fatal crash
MONDAY NEWS HIT - A family is heartbroken while an urgent manhunt is underway for a 36-year-old man in connection with the alleged murder of a Detroit Medical Center nurse after she was abducted over the weekend.
Jamere Miller is accused of kidnapping Patrice Wilson, 29, after she left work Saturday morning. She was found dead inside her vehicle at a Novi apartment later on Saturday, sources told FOX 2. 
The tragedy has left her family reeling and distraught.
"I still feel like I'm watching TV. I don't feel like this is real," said Pamela Golden, Wilson's grandmother. "I'm very angry. She's a good girl, she doesn't do anything. She is not a girl in the street."
Family had feared the worst when news broke of their relative's abduction. 
Detroit police are expected to give an update into their investigation later on Monday.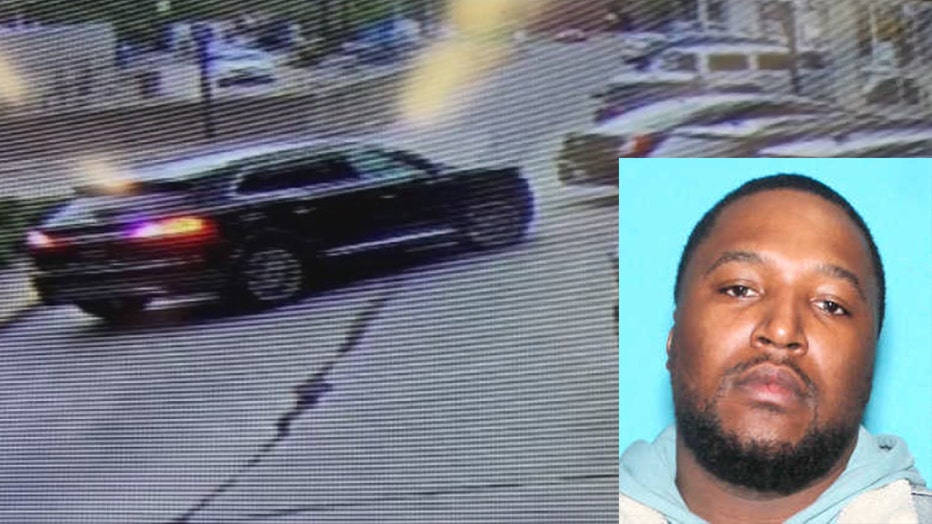 Jamere Miller, 36, is sought by police for kidnapping and murder. 
The motivation behind the attack is unclear, but Miller is an ex-boyfriend of Wilson. 
At the time of the kidnapping, Wilson had finished a shift at the DMC when she was walking to her vehicle at approximately 7:40 a.m. Miller was wearing a blonde wig when he came up from behind her and forced her into the vehicle. 
The car then sped away. It was later found at a Novi apartment and Wilson's body was found inside, sources told FOX 2. 
A search is now underway for Miller. He should be considered armed and dangerous and no one should approach him if found. Instead, they should call police. 
Health officer honored at Pontiac vigil
It was an emotional Mother's Day for one family that mourned a beloved health officer and staple of the community after she was found dead in her Pontiac home this week.
Calandra Green served in many roles before being appointed as the Oakland County Health Officer, a fact that was on display by the attendance of so many at a vigil honoring the late doctor. 
"These past four days have been so hard. I couldn't eat, I couldn't sleep. You were everything to me. I love you so much. I am staying strong and staying brave for you. I know you would want that," said Green's daughter.
Green didn't show up to work on Thursday, prompting police to search for her at her home. There, they found she had been shot in the back. Her husband was found dead as well from an apparent self-inflicted gunshot wound. 
Four dead after speeding SUV crashes on I-96
Michigan State Police are investigating a crash that killed four people Sunday evening. The crash occurred around 7:55 PM on WB I-96 Express near Schaefer in Detroit. The deceased were all men and include a 21-year-old driver and passengers who were 22, 25, and 20 years old. 
"Witnesses state the driver was traveling at a high rate of speed, and the Yukon struck the bridge pier and the Yukon was damaged significantly. Four people were ejected from the vehicle and killed," MSP said. 
The freeway will be closed as Michigan State Police investigate the crash.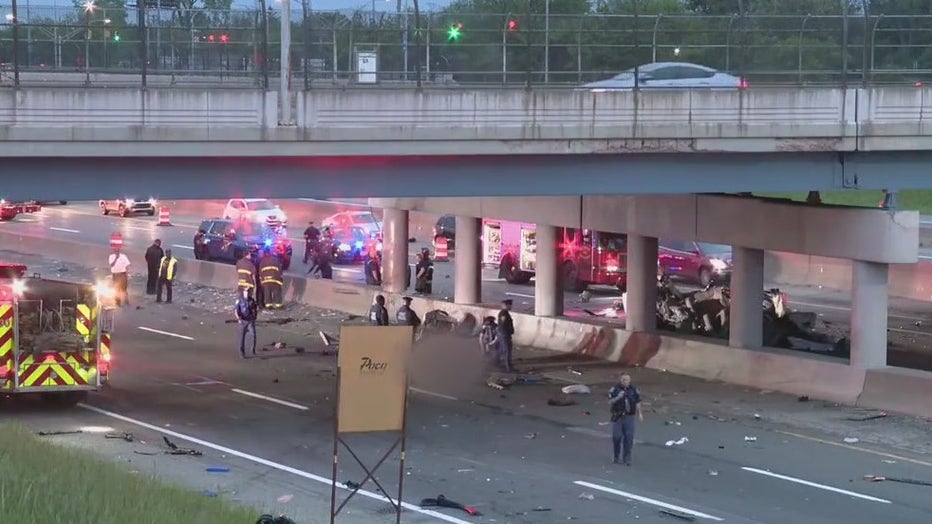 "Once again, a driver's decision to drive recklessly cost lives on our roadways," stated MSP Lt . Mike Shaw. "This decision will not only affect those families involved but also witnesses and first responders on scene. Please drive responsibly. Lives are at stake."  
Berkley Days shuts down after multiple fights, reports of people with guns
Berkley Days was closed part of the weekend after multiple fights and reports of people armed with guns late Saturday night.
"Out of an abundance of caution, the decision was made to close Berkley Days for the rest of the weekend. The safety of our citizens and community is our top priority. For those of you who purchased armband in advance, online there will be an official announcement from Skerbeck Family Carnival in the coming days. Please be patient and understanding as we work through the details of this event," Berkley Days said in a Facebook post.
According to police, at approximately 7 PM, Berkley Public Safety Officers responded to several fights involving subjects at the event. A short time later, there were several reports of individuals with firearms, causing the crowds to flee in different directions.  
There were no serious injuries and no actual firearms observed or recovered, police said.  There were several toy firearms recovered from individuals at the event.
Highland Park meeting ahead of potential bankruptcy
The city of Highland Park will meet during a city council meeting Monday where the community's potential bankruptcy plan could be on the table. The city owes $24 million for water services to the Great Lakes Water Authority it hasn't paid in years. 
A plan out of Lansing would help the beleaguered community that will likely require financial assistance to help get out of the hole they're in. Most recently, the council voted last meeting to not retain an attorney ahead of expected mediation with GLWA.
The mayor did say she would declare a state of emergency if necessary. 
It's not the only help the city needs and the option of an emergency manager has been floated as a means to help the community. 
Live on FOX 2
Daily Forecast
A sunny Monday is here for us in Southeast Michigan with temperatures expected to climb into the mid-70s without a cloud int he sky. We'll do some more temperature swings this week, but we should at least reach the high 60s on our coolest afternoons. 
What else we're watching
Gas prices dropped another 4 cents over the past week, leaving Michigan drivers to spend about $3.34 a gallon. That adds up to about $50 for a full 15-gallon tank of gas.
Habitat for Humanity of Oakland County is hosting its first neighborhood revitalization event of the year in Pontiac. Volunteers will be doing yard clean-up and home repairs this week. 
There will be more than a few governmental leaders in attendance for the unveiling of a new facility at a national guard base in Southeast Michigan today. Expect news to drop around 9 a.m.
Michigan State Police are resuming their annual spring Click It or Ticket enforcement period. Officers will be on the lookout for anyone not wearing seatbelts and add an extra $65 ticket. 
Governor Gretchen Whitmer has ordered all flags lowered to half-staff Monday to honor Peace Officers Memorial Day during Police Week. 
US government says dogs can dine al fresco but not everyone is on board
Just in time for the summer dining season, the U.S. government has given its blessing to restaurants that want to allow pet dogs in their outdoor spaces.
But even though nearly half of states already allow canine dining outdoors, the issue is far from settled, with many diners and restaurants pushing back against the increasing presence of pooches.
"I'd like to be able to enjoy my meal without having to worry about fleas, pet hair, barking and entitled dogs and their owners," said Tracy Chiu Parisi, a food blogger in New York, who was once startled by a dog that stuck its head in her lap while she was reading a menu.