Gas station clerk charged with murder • 5-year-old dies in Clinton Twp • Detroiter wins $2M in lottery
SOUTHFIELD, Mich. (FOX 2) - A Redford gas station clerk was charged with murder after a shooting last Friday, a 5-year-old Clinton Twp boy died after wandering to a playground, and a Detroit man wins $2 million on a scratch-off ticket: here are the top stories from FOX 2's Week in Review.
1. McDonald's customer mistakenly given bag containing thousands of dollars in cash instead of food A McDonald's in Indiana accidentally gave a customer a bag of cash instead of his order when he went to pick up his food. The customer, identified as Josiah Vargas, received thousands of dollars in cash instead of the sausage McMuffin he had ordered, according to a video he posted on TikTok.
2. Detroit man wins $2 million on Michigan Lottery scratch-off ticket A Detroit man won a $2 million prize from a Michigan Lottery scratch-off ticket he bought at a Warren gas station. The 53-year-old, who chose to remain anonymous, purchased the Jackpot Millions ticket when he stopped at Fast Track Gas Station at 30953 Mound Rd. with his wife on Christmas Eve.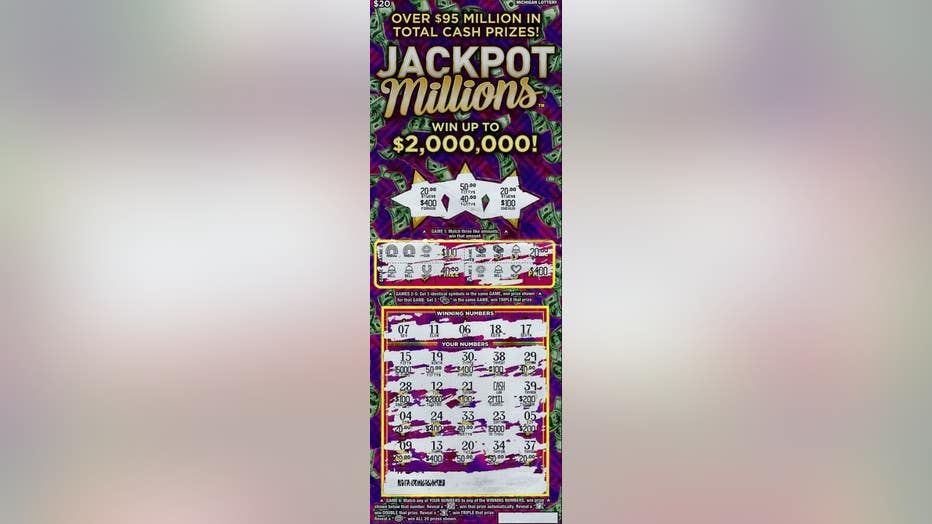 3. Redford gas station clerk charged with murder after shooting A Redford gas station clerk is facing murder charges after a fatal shooting inside the business on Telegraph last Friday. Russell Tyshaun Briggs Jr., 18, was arraigned Monday on charges of second-degree murder and felony firearm.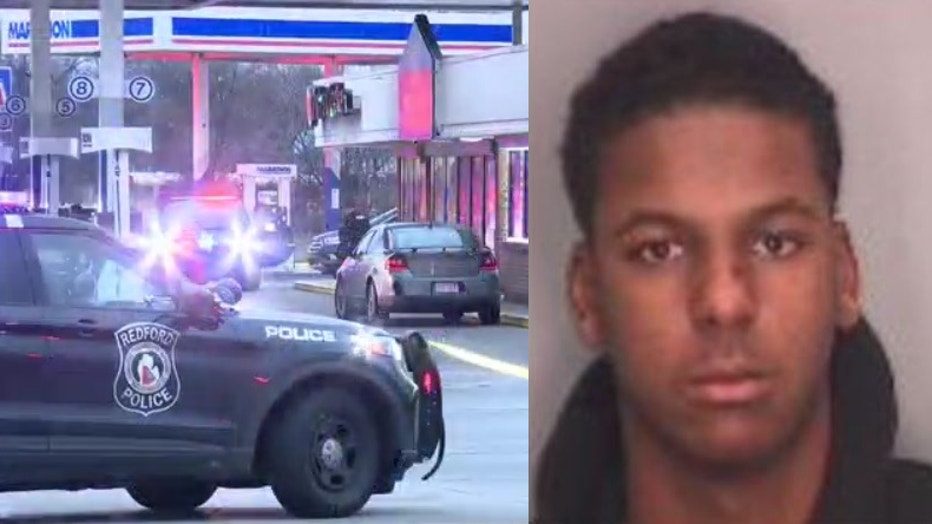 Russell Tyshaun Briggs Jr.
4. 18-year-old man suffers third-degree burns while rescuing neighbors from burning Monroe home DJ Duquette was one of the first people to spring into action when his neighbor's Monroe house caught fire Jan. 13. "I didn't have to. I acted I guess, I don't know. It's just me. You see a house fire burning in fire, I figured help," he said. Duquette and his mother heard horns blaring outside and saw that a house at 700 N. Monroe St. was on fire, and two adults and a girl were inside.
5. 'A cute little boy': Neighbor shocked that 5-year-old died after wandering to playground The center of the investigation is a dark playground set back off the road in the Clinton Cooperative Apartment complex early Monday morning. The flashing lights of the Clinton Township police were seen at 6 a.m. According to police the child had wandered away from his home from the nearby Saravilla apartments. 
6. 14-year-old Oakland County girl stabbed after refusing to have sex with man she met online An Illinois man stabbed a 14-year-old girl Wednesday after he went to her Oakland County home and she refused to have sex with him. According to the Oakland County Sheriff's Office, the victim met the 18-year-old from Monmouth, Ill. on a social media website. The pair discussed meeting up, and the man went to her home in the 6000 block of N. Bay in her Springfield Township home around midnight.
7. Winter Storm Warning issued for Wayne County, Monroe County, and Lenawee County The National Weather Service said there is a significant threat to property or life in Wayne County, Monroe County, Lenawee County and had issued a Winter Storm Warning all day last Wednesday. Other counties –  Oakland County, Macomb County, Washtenaw County, Livingston County, Lapeer County, and St. Clair County – were under a winter weather advisory last Wednesday.
8. Yes, you must clear the snow off your vehicle before driving in Michigan Make sure you put your snow scraper in your vehicle! If you don't clean the snow off your vehicle before you hit the road, you can be fined because failing to do so is illegal.
9. 30-foot-tall snowman made by Buffalo, Minn. family becomes neighborhood attraction A snowman the size of a house is bringing tourists to a neighborhood in Buffalo, Minnesota, to get a peek at the momentous undertaking. There's no denying "Frosty Fobbe" is big and fat. At about 30 feet tall and 20 feet across, this dude is carrying a wide load.
10. Lawyer runs off with 81-year-old woman's home, she says Juliette is an 81-year-old widow whose home of 28 years was facing foreclosure. A pair of realtors listed her home for sale and after two months on the market, they got an offer that would net Juliette tens of thousands of dollars from the equity in her home and be able to move in with her sister. But as the realtors were running title work while closing the deal, they found out Juliette had signed a Quit Claim Deed after they'd already listed the house! According to her, a shifty attorney pressured her into signing away her home for just $2,000.