Updated distracted driving law • Detroit had second-worst air quality in U.S. • Winona mansion on market
SOUTHFIELD, Mich. (FOX 2) - Michigan's updated distracted driving law outlaws more than just texting behind the wheel, Detroit ranked second-worst in the U.S. for air quality following weeks of wildfires in Canada, and a mansion in Winona has hit the market for $750k: here are the top stories from FOX 2's Week in Review.
1. Michigan's new distracted driving rules outlaws more than just texting while behind the wheel Michigan's updated distracted driving law, expected to be signed by the governor on Wednesday, broadly expands banned activities involving cell phone use while behind the wheel. The law amends the vehicle code that outlaws using a mobile electronic device to do "any task" such as sending or receiving a call, sending or receiving a text, viewing or recording a video, accessing or posting on social media.
2. Air quality in Detroit is second-worst in U.S. with all of Southeast Michigan under advisory All of Southeast Michigan was under an air quality alert following weeks of wildfires up north and in Canada. The Department of Environment, Great Lakes, and Energy issued an Air Quality Action Day Advisory for Wednesday through Thursday for the entire southeastern portion of the state, as well as several counties beyond the coastline and in mid-Michigan.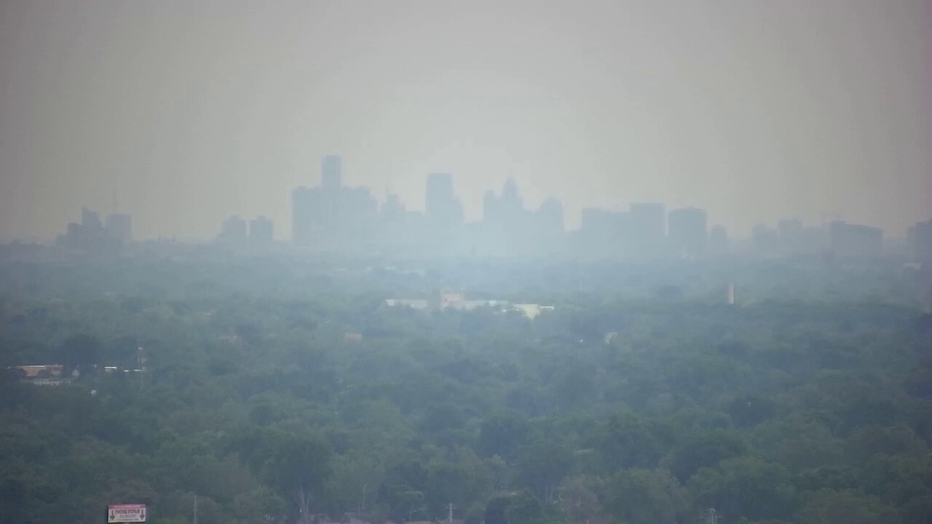 3. Winona mansion with tunnel and hidden library is on the market for $750K A mansion in Winona — with a tunnel connecting the two buildings and Minnesota's first in-ground swimming pool — is on the market and has recently gone viral after being featured on social media via Zillow Gone Wild. The eight-bedroom, six-bathroom, 8,053-square-foot home, located at 22571 Briarcombe Lane, is on the market for $750,000.
4. 12-year-old girl jumps in to help after construction flagger struck by hit-and-run driver A 12-year-old girl's quick thinking is assisting investigators after a construction flagger was hit Friday in Oakland County. The driver appeared upset that the road was closed before ramming into the worker. Emma Ortiz recorded the hit-and-run driver as they hit the man and sped away, catching their license plate number that investigators are now using to search for the suspect.
5. Eastpointe High School locked down after report of student with gun, no weapons found Parents of students at Eastpointe High School were relieved to get the news on Wednesday that, despite social media threats and reports of a loaded magazine inside the school, there was not an active shooter at any point on Wednesday. Police responded to the high school in Eastpointe due to a potential threat around 12:15 Wednesday afternoon.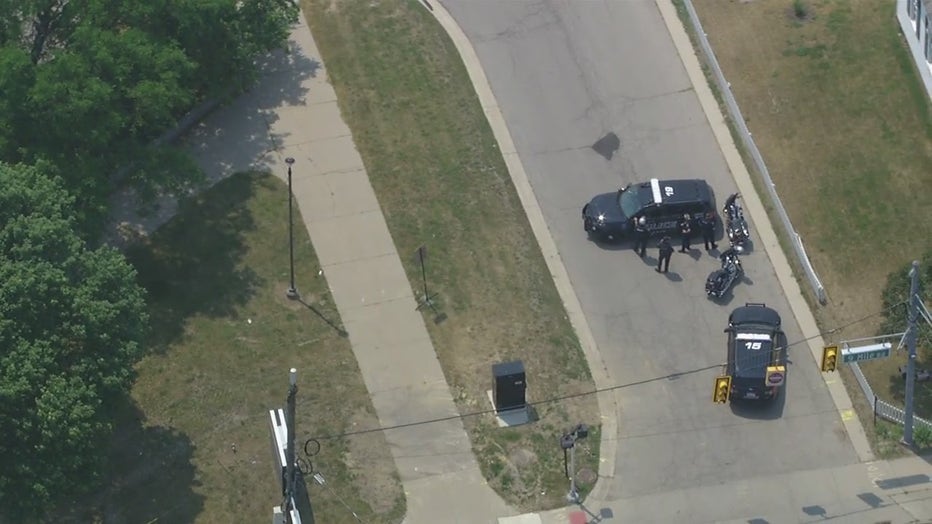 6. Scantily clad 'witches' caught munching on deer carcass in bizarre security cam footage A nurse and nature lover in Canada reportedly captured footage of what she said appeared to be "two witches holding a carcass-eating ritual" with a camera she set up near her home.
"I don't know what the heck was up with that," Corinea Stanhope, 36, of Powell River, British Columbia, told Kennedy News. "It really freaked us out, it's not something you see every day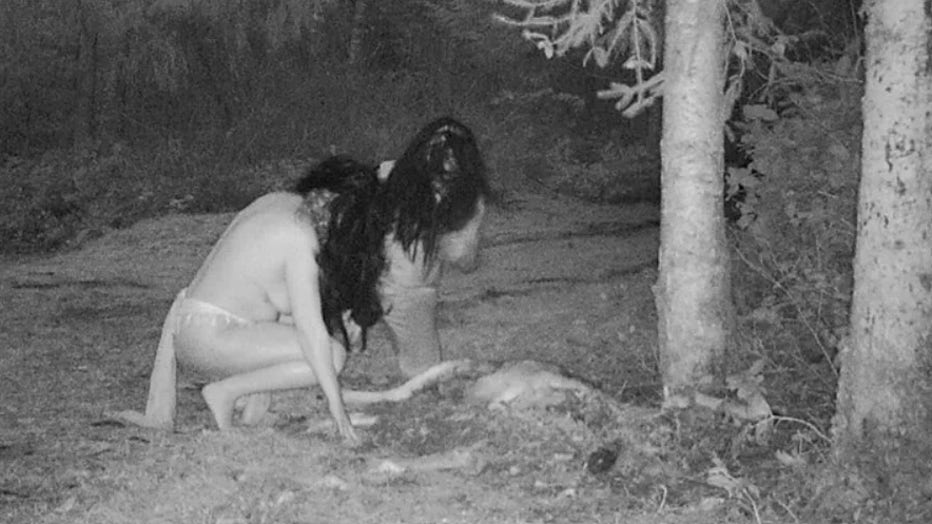 Corinea Stanhope claimed the figures emerged about 10 minutes after sunset to munch on the deer carcass. (Kennedy News & Media)
7. Detroit gas station employee kills alleged shoplifting customer, business shut down An alleged shoplifting customer was shot and killed by a Detroit gas station clerk Monday morning as he was running away from the store. Now police have arrested the employee and shut down the business.
8. Dearborn man killed while working in store at downtown Flint bus station A suspect is in custody after police say he shot and killed a Dearborn man inside a bus station in downtown Flint last week. Jamil Kaine, 23, was working at a store inside the MTA bus station when Stand "Face" Robinson, 38, allegedly shot and killed him around 12:15 p.m. Thursday.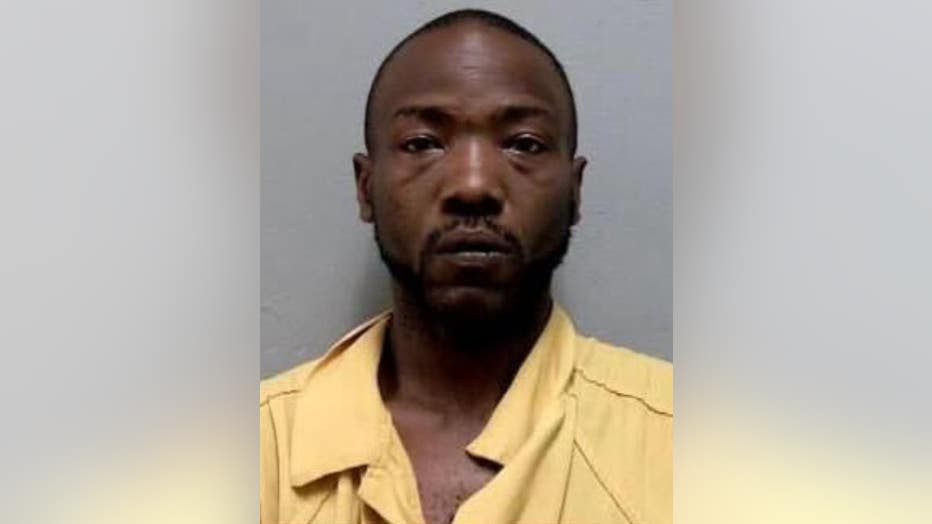 9. Dutch Girl Donuts set to reopen after closing due to staffing shortages in 2021 More than 1 ½ years since Detroit's Dutch Girl Donuts closed, the bakery is set to reopen. Dutch Girl on Woodward Avenue closed on Sept. 1, 2021, citing staffing shortages. That closure was announced as a temporary pause, but the iconic bakery went up for sale this April.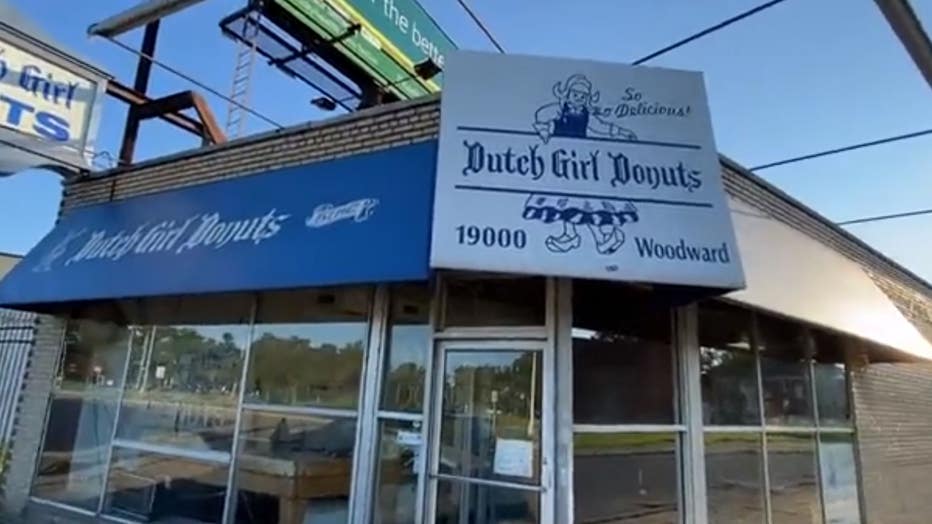 10. Red pines in northern Michigan trimmed to promote seed growth It's not a pretty sight in northern Michigan, near the rural town of Wolverine and along west Michigan. Some may describe the scene along U.S. 2 as strange - others would say its desolate. A forest of red pine trees that might look lush and full instead appears clear-cut in some spots and the tops of some trees cut off in other spots.