Rapper sentenced for $27M tax fraud scheme • murder-suicide of 2 DPD officers • ice storm and power outages
SOUTHFIELD, Mich. (FOX 2) - A Detroit rapper was sentenced for her role in a $27 million tax fraud scheme, two Detroit police officers killed in a murder-suicide described as 'model officers' by Chief James White, and Wednesday's ice storm has left some residents in Southeast Michigan without power into the weekend: here are the top stories from FOX 2's Week in Review.
1. Detroit rapper sentenced to prison for $27 million tax fraud scheme A Detroit rapper's role in a $27 million tax fraud scheme landed her a prison sentence. Sameerah Marrell, also known as Sameerah Anderson, Sameerah Pickett, Crème, and Loren Boyd, was sentenced to 4 ½ years in prison and three years of supervised release. The 42-year-old must also pay the remaining restitution – $7,979,041.71.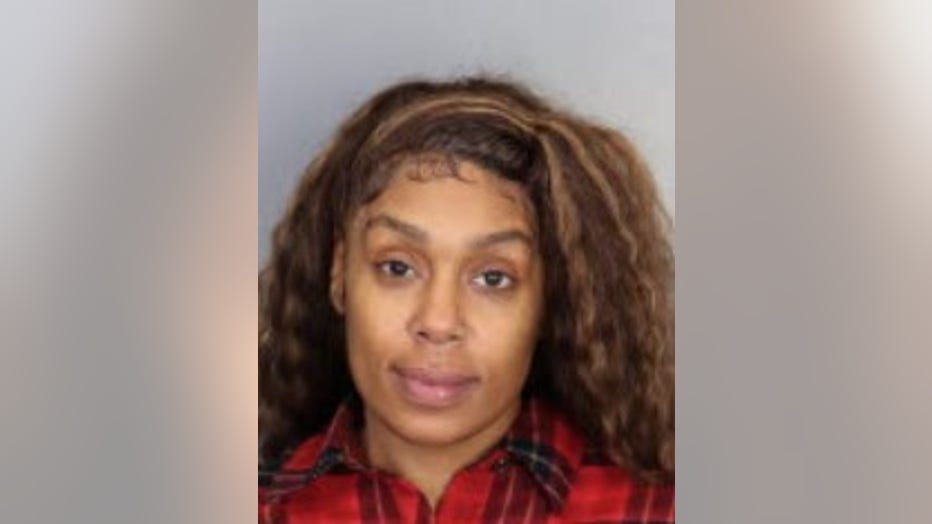 2. Two Detroit police officers found dead from apparent murder-suicide inside Livonia home Two officers with the Detroit Police Department were found dead following an apparent murder-suicide inside a Livonia residence last weekend. Livonia police were flagged down by concerned family members who asked them to perform a welfare check at a residence Sunday afternoon. When police got inside, they found two people dead.
3. Detroit police killed in murder-suicide described as 'model officers' by chief Detroit police Chief James White said nothing in the records of two officers killed in a murder-suicide could have foreshadowed what happened. 
"I've secured every document that we have involving the officers, and nothing – nothing jumps out at you at all. Model officers, no issues," he said. "My understanding is they were both preparing for the supervisors' exam we have upcoming in about a month, This was out of nowhere."
4. Oakland County woman accidentally wins $100,000 from Michigan Lottery An Oakland County woman didn't realize she had entered a Michigan Lottery second chance drawing until she won $100,000. Victoria Rudzewicz, 75, of White Lake, won the prize in a random drawing Feb. 8. She didn't realize she had been entered into the drawing when she scanned non-winning $6,000,000 Jackpot tickets.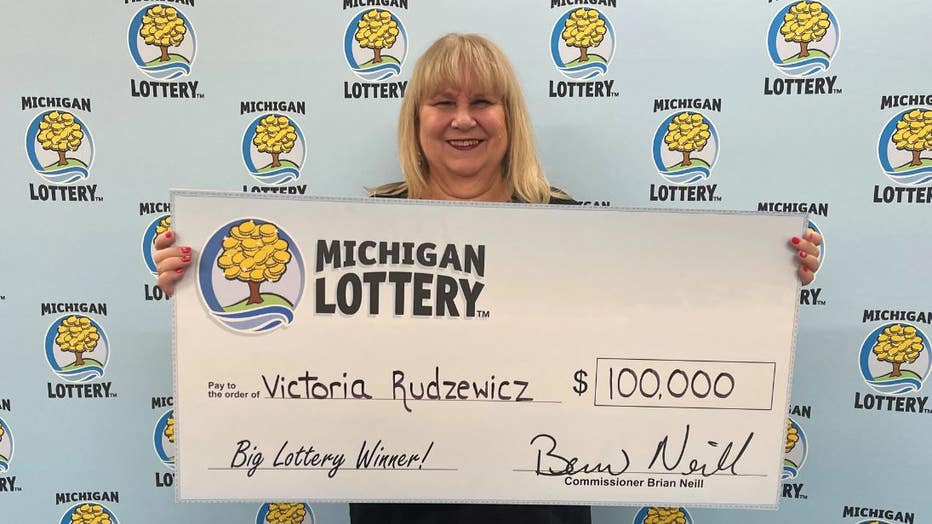 5. Ice storm warning issued for parts of southeast Michigan from Wednesday into Thursday Parts of southeast Michigan were under an ice storm warning from Wednesday into Thursday as freezing rain moved into the area. Snow and sleet started around noon Wednesday and became all sleet before changing to freezing rain late in the day. Freezing rain continued into the evening with significant icing.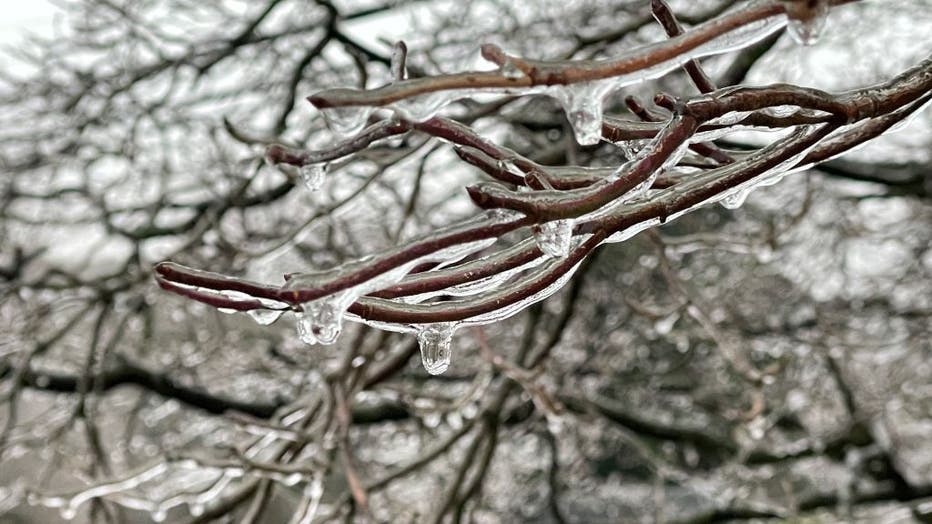 FILE - Ice glazes tree limbs in Myersville, Maryland on Dec. 15, 2022. (Photo by Ricky Carioti/The Washington Post via Getty Images)(Photo by Ricky Carioti/The Washington Post via Getty Images)
6. 170k in Southeast Michigan without power, DTE expects most restored by Sunday evening Over 170,000 customers are still without power Sunday morning according to DTE's outage map. DTE says as of 7:30 a.m. their Storm Response team has restored power to more than 450,000 customers impacted by Wednesday's ice storm. With more than 4,000 DTE line workers and out-of-state crews working on restorations, DTE says a majority of customers are expected to have power back by the end of the day.
7. Parents located for 4-year-old boy found at vacant house by Detroit police, but questions remain Detroit police had been looking for help identifying a lost 4-year-old boy who was found wandering on Detroit's west side Tuesday. Police say the parents have been located as of 9:15 p.m. Tuesday night. Police and Child Protective Services are now investigating.
8. Rare doubled die error pennies sell for big bucks. Here's what they are, and how to find one Old pennies that have been stamped twice during the minting process and have been circulated throughout the United States by accident have long been selling for thousands of dollars. In January 2023, one of these rare "doubled die" pennies from a 1958 batch sold for a record $1.136 million through an auction held by GreatCollections Coin Auctions, the official auctioneer of the American Numismatic Association – a nonprofit organization that educates the public about coins, currency, medals, tokens and related objects.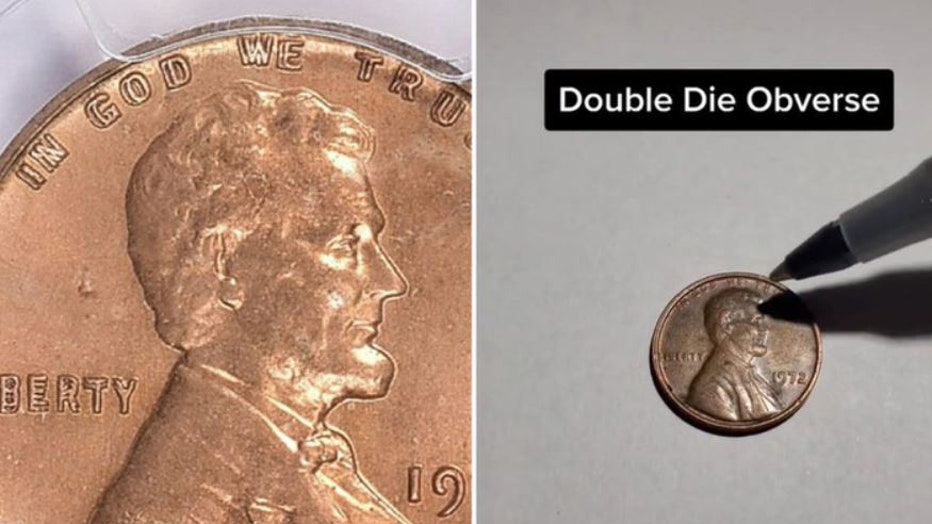 Left: This mismade 1958 penny with severe doubling in the lettering was sold for a record $1.136 million by GreatCollections, a coin auctioneer in California. Right: CoinHub founder shows where coin owners should look for double died signs on pennies
9. Michigan officials livid Ohio train derailment waste was shipped to Romulus Elected officials held a hastily called press conference furious about the shipment of hazardous material from the East Palestine train derailment to Michigan, saying they were never told on Friday. Wayne County Executive Warren Evans, and a team of officials including US Sen. Debbie Dingell (D-Michigan) spoke about the Norfolk Southern decision to send five trucks carrying cancer-causing vinyl chloride to Romulus, where Republic Services has a deep injection well.
10. Don Shane, longtime Channel 7 sportscaster, dies at 70 Don Shane, a longtime sportscaster for WXYZ has died at the age of 70, the station reported Saturday morning. "He loved what he did – and that joy came right through the screen into your homes," said WXYZ-TV Channel 7. "No one worked harder than Don. He broke stories and earned the respect of athletes and coaches in this town with his preparation and professionalism."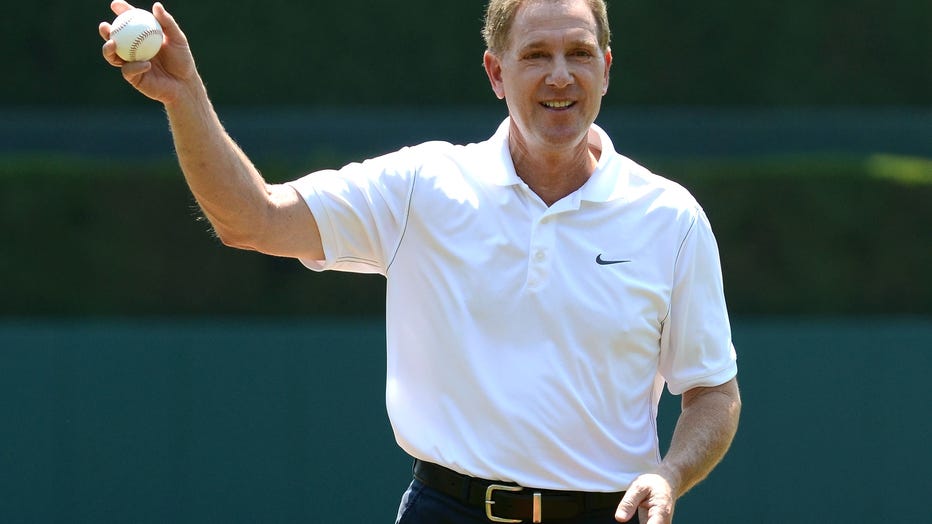 DETROIT, MI - JUNE 21: WXYZ Channel 7 Action News Sports Director Don Shane throws out the ceremonial first pitch before the interleague game between the Detroit Tigers and the St. Louis Cardinals at Comerica Park on June 21, 2012 in Detroit, Michiga