Michigan State University shooting • U of M honors Spartans before rivalry game • Van Buren Twp train derailed
SOUTHFIELD, Mich. (FOX 2) - The shooting at Michigan State University Monday night left 3 students dead and 5 hospitalized; some with improving conditions as of Thursday, U of M honors Spartans before their rivalry basketball game on Saturday, and a train derailment in Van Buren Township closed multiple roads on Thursday: here are the top stories from FOX 2's Week in Review.
1. Michigan State University shooter found dead from self-inflicted gunshot after hours-long manhunt The shooter who killed three people and hurt five others on the campus of Michigan State University on Monday night is now dead, police said. He shot himself near Lake Lansing and Larch roads in Lansing when confronted by police after an hours-long manhunt. Police said the suspect was a 43-year-old man with no affiliation with the school. The buildings where the shootings happened are open to the public.
2. Michigan State shooting victims: What we know about them as hospitalized improve The five hospitalized Michigan State University shooting victims are showing improvement, with one of them being upgraded to stable Thursday.
"I'm pleased that we are seeing some sign of improvement in some of our students, and our Spartan nation continues to send good thoughts to each of them," MSU's interim president Teresa Woodruff said.
3. Michigan basketball pregame honors Michigan State before rivalry game Saturday night's Wolverines and Spartans rivalry basketball game took a different tone less than a week removed from the mass shooting tragedy at Michigan State University where three students were killed and five others wounded on Feb. 13. It was the rare exception where the final 84-72 win by Michigan Saturday night paled in comparison to the message of unity and support from the special pregame ceremony at Crisler Center in Ann Arbor. 
4. Michigan State shooting: What we know about Anthony McRae's note, large amount of ammo As Michigan State University continues to try to heal from the shooting on campus on Monday night, we're learning about the shooter, Anthony McRae, but the motive for what led to the shooting remains unknown at this time. Chief Ellery Sosebee said McRae was found with two loaded 9 mms, a full and loaded magazine in his coat pocket, 8 loaded magazines in his backpack, a pencil bag of loose ammunition, two empty magazines, and a two-page note in his wallet.
5. Train derailment in Van Buren Township closes multiple roads, police say Authorities responded to a train derailment in Van Buren Township Thursday morning. Authorities asked residents to avoid the area of Huron River Drive and Haggerty due to a railroad accident investigation. Both north and southbound traffic were blocked due to the incident, which happened just south of I-94 and west of Belleville.
6. Mysteries swirl around object shot down over Lake Huron Was it a balloon? A drone? Something more nefarious?
The military wasn't very specific when describing the UFO shot down by a fighter jet over Lake Huron this weekend. The head of NORAD and U.S. Northern Command declined to give any details about what it could be.
7. Large-scale marijuana operation busted in northern Michigan State Police busted a major marijuana grow operation in northern Michigan on the state's east side. Michigan State Police said it executed a search warrant in Ogemaw County, more than an hour north of Saginaw. Working in cooperation with the county prosecutor's office, the Marijuana and Tobacco Investigation Section of MSP obtained two search warrants for homes connected to a large-scale illegal marijuana grow operation in Richland Township.
8. Kroger self-checkout thief wanted after scanning 1 case of energy drinks, leaving with 20 Police are looking for a suspect who stole 19 cases of energy drinks from a Monroe County Kroger. An image from a security camera at the Dundee grocery store shows the suspect with a cart full of Red Bull on Feb. 1. Police said the suspect scanned one case of the drinks but walked out with 20 cases.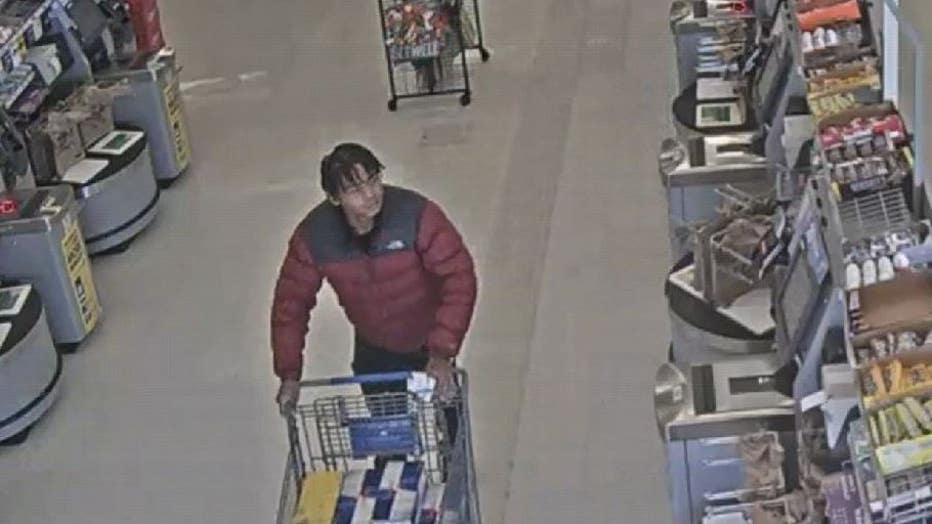 9. Family raises over $250,000 for pizza delivery worker who fell on their porch A South Carolina family showed generosity and compassion for a Domino's worker who fell while delivering pizzas to their home. The family created a GoFundMe page and has raised $254,438 as of Wednesday to help Barbara Gillespie. Lacey Keighron launched the fundraising effort and shared on her Facebook page that Gillespie was retiring.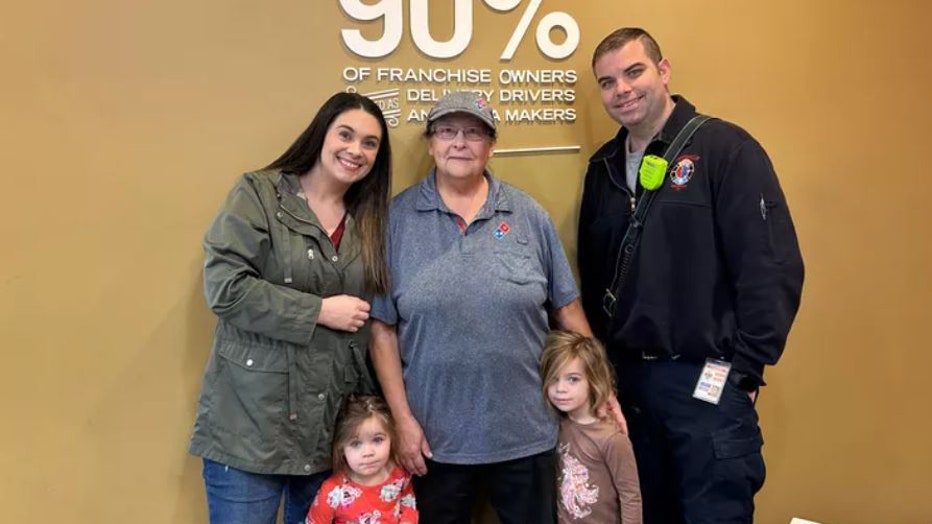 A South Carolina family helped raise more than $250,000 for a Domino's worker who fell on their porch while delivering pizza. (Photo courtesy of Lacey Keighron) 
10. Child killed after being hit by bus outside Wayne middle school A child was fatally hit by a school bus outside Franklin Middle School in Wayne on Tuesday. The accident happened in the area of Howe and Annapolis just before 3 p.m. according to Wayne police which said the child attended the school.